Ausbildung Boat Builder in Germany
Do you want to build your own boat?
Do an apprenticeship program (Ausbildung) as a boat builder!
Role of a boat builder under Ausbildung in Germany
There is assembling, grinding, screwing, riveting, and more.
The most cutting-edge machinery is used, and they teach you how to operate it.
After completing your Ausbildung course, you can fix any boat used for inland or maritime shipping, from classic sailboats to cutting-edge motor yachts.
If you're feeling ambitious, you can even construct your boat.
Boat building training under Ausbildung in Germany 
Since the Ausbildung training is a dual program, you will learn the theoretical and practical parts of the trade at a vocational school.
As a result of the company's proper Ausbildung training, you will contribute significantly immediately.
You'll have to work outside on a ship in ferocious winds, pouring rain, or scorching heat.
Building boats is a craft and not for sensitive minds.
You should not be allergic to dust or fear dirt, nor should you have a problem with loudness or strong odours. 
Requirements for boat building under Ausbildung in Germany 
A secondary school diploma is sufficient to apply for an apprenticeship to build boats, but it is better if you have an intermediate degree.

If you have a passion for building boats and the craft, you shouldn't let your lack of academic credentials prevent you from applying for an apprenticeship.

You should be a team player because manufacturing boats require collaboration, teamwork, and mutual support. 
Did you know they amusingly referred to English ships as "lime streamers"? To ward off scurvy, it forced the crew to consume lemon juice. 
Career prospects of a boat builder under Ausbildung in Germany 
You have the choice to continue your job after your

Ausbildung

training.

You could train to become a master boat builder, a technician, or a trade operation assistant.

You can coach new boat builders if you are a master craftsman or have completed the instructor aptitude training course.

After your

Ausbildung

training as a boat builder, you can enrol in a related course if you graduate high school.

You can get admitted to a university or technical college if you have completed an apprenticeship with a few years of professional experience.
Did you know you can move the "FLIP" ship from its normal, horizontal posture to its vertical position by filling tanks? FLIP stands for Floating Instrument Platform. 
Reach out to KCR CONSULTANTS, who will assist you with the Ausbildung in Germany program.
You might become the prominent boat builder for the modern version of the Titanic!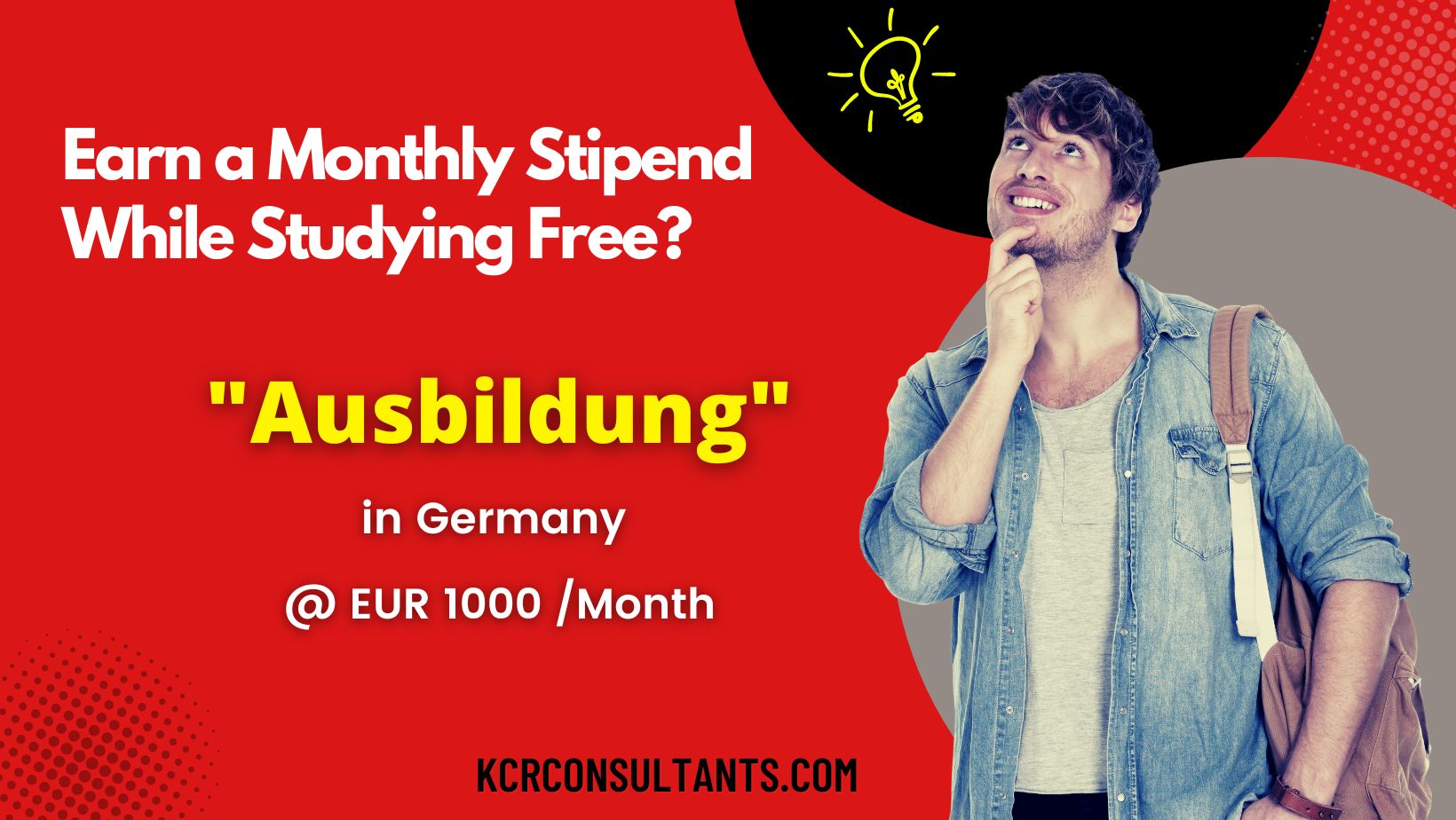 THE TRENDSETTING VOCATIONAL ROUTE TO GERMANY IS UNIQUE IN ITS NATURE AND SPIRIT.