Ausbildung Bargeman in Germany
Do ships fascinate you? Do you want to work on a ship?
Go for an apprenticeship program (Ausbildung) as a bargeman!
Role of a bargeman under Ausbildung in Germany
You lend a hand wherever required, like on the deck, engine room, driver's seat, and cargo.
As a prospective bargee, you will learn everything from anchor to drawbridge.
Your body should be capable of scrubbing the deck, loading the ship, or lugging heavy ropes or anchors.
Your mental capacity should correctly interpret the detailed nautical charts and meticulously handle the ship's papers.
The goal of the training is to autonomously manoeuvre a ship and manage the crew to become an inland navigation operator.
After your Ausbildung training, you can find employment in freight handling, shipbuilding, or ports. 
Did you know that 10 million passengers travel through the German sea on approximately 1,000 passenger ships annually? 
Bargeman training under Ausbildung in Germany 
There are many places where inland waterway skipper candidates receive their Ausbildung training.
You will go to the Schifferberufsschule (shipping school).
The lessons at the vocational school typically take the form of block lessons.
You attend school for 12 to 14 weeks before returning to your job in the real world full-time.
You could choose to go to school for two set days each week.
Requirements for bargeman under Ausbildung in Germany
A bargeman can work without a specific school-leaving certificate, but they are more likely to be hired with a high school diploma or an intermediate school-leaving certificate.

Proof of your health and seaworthiness are typically necessary because you can only practise the job if you are physically capable.
Did you know that Germany has inland waterways spanning about 7,300 km? 
Career prospects for a bargeman under Ausbildung in Germany 
You can work as a helmsman, captain, or inland skipper and start your own company.

You can repair minor damages and look after passengers on the ship. You check the freight storage, loading and unloading help, the water level and different types of signals.
Reach out to KCR CONSULTANTS and learn more about the Ausbildung in Germany program. 
Become the king of the sea and give a bon voyage to all people!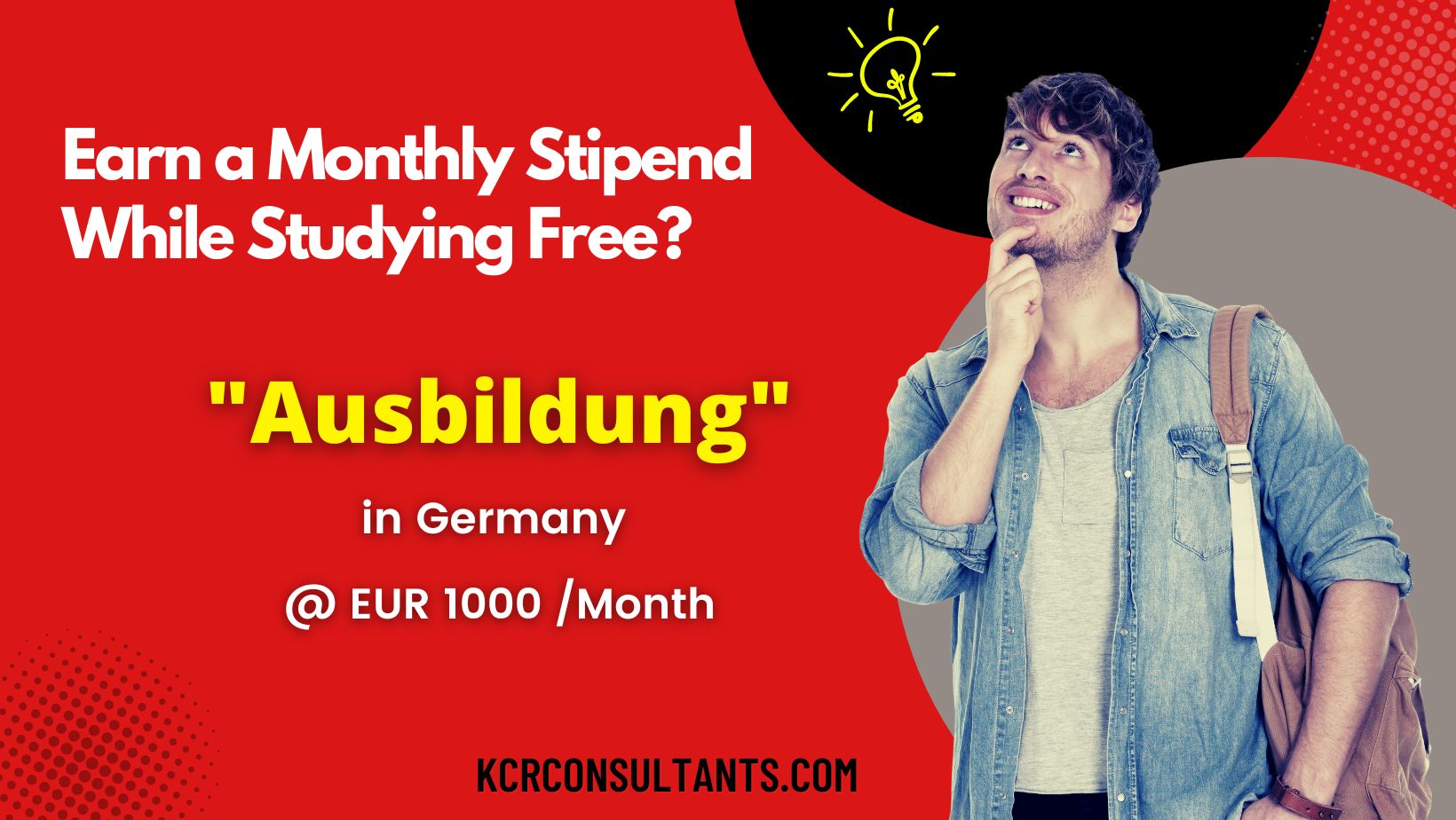 THE TRENDSETTING VOCATIONAL ROUTE TO GERMANY IS UNIQUE IN ITS NATURE AND SPIRIT.