Ausbildung Specialist Salesperson in the Food Trade in Germany
Are you thinking of working at the nearby grocery because you adore it?
You can finish an apprenticeship (Ausbildung) to become a specialised salesman in the food industry.
Specialist salesperson in the food trade training under Ausbildung in Germany
You must specialise in a relatively narrow field during training.
The Ausbildung training for a specialist salesperson in the food industry might take many turns.
In the second year of Ausbildung training, you will expand your knowledge in your interested areas.
You will sell bread and other baked goods in the bakery.
Customers will receive advice and information from you regarding the components and ingredients of bakery goods.
Your tasks include creating the displays, packaging and presenting the baked goodies.
With your chosen direction, you will work in bakeries or retail settings and make everyone smile on Sunday mornings when you bring them fresh rolls. 
You've come to the correct location if you can picture processing items into minced meat in the literal sense of the word and don't mind the scent of liver sausage.
Your area of duty also includes the packaging and presentation of the meat products and providing advice on the items' contents and potential uses.
You create meatballs or sausage rolls for each customer who purchases something from you during their lunch break.
You provide advice and information to customers about the products' ingredients while selling sweets and hot beverages.
Did you know that Bangladesh consumes only 3 kg of meat on average, compared to the US's average of 130 kg?
Since you operate in a very customer- and service-oriented environment, you shouldn't be shy about making contact.
Three years of dual Ausbildung training are required to become a specialised salesman in the food industry.
You both work for the company and attend vocational school to learn the theory.
Requirements for specialist salesperson n the food trade under Ausbildung in Germany
You should always be amiable and present a well-groomed appearance for training as a specialised salesperson.

You should be mathematically literate.

You should calculate the correct amount for the customer.

You need not have any prior education to begin this course.

You need a secondary school diploma. 
Did you know Germany has close to 15,000 bakeries? T
Career prospects for a specialist salesperson in the food trade under Ausbildung in Germany
You can pursue additional training to become a business economist for trade or livestock and meat.

You can work as a commercial assistant or a sales manager with additional training.

You can manage a branch or a shop if you are outstanding and committed and have completed the necessary further training.

You can earn a bachelor's degree in business administration, economics, or management.
 You can rely on KCR CONSULTANTS, as they will guide you like a child with Ausbildung in Germany program. 
Use your oratorical and convincing skills and flood your shop with customers all day!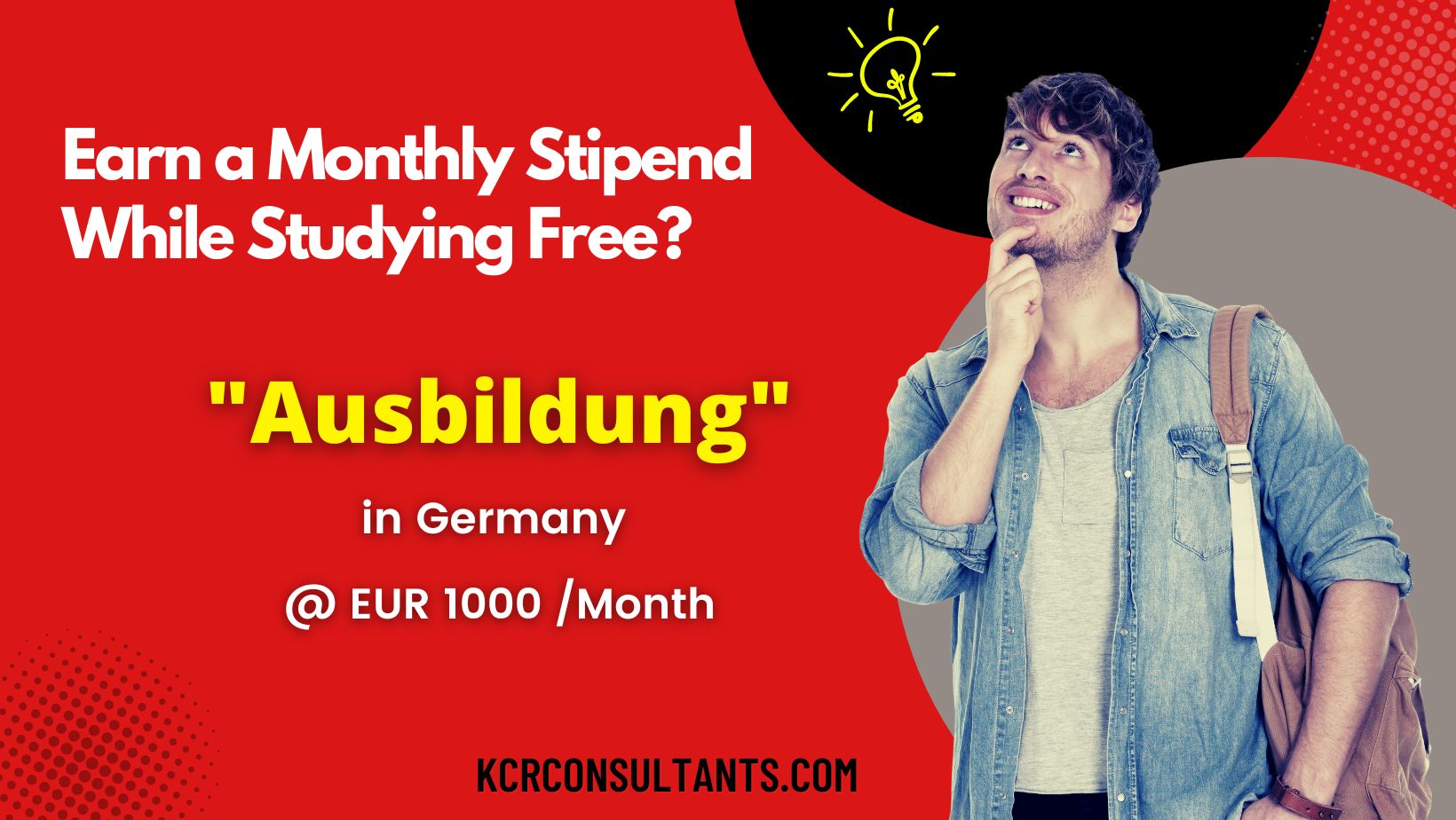 THE TRENDSETTING VOCATIONAL ROUTE TO GERMANY IS UNIQUE IN ITS NATURE AND SPIRIT.