Ausbildung Specialist Salesperson in the Food Trade – Butcher's Shop in Germany
You want to be involved in the food trade!
Take an apprenticeship program (Ausbildung) as a specialist salesperson in the food trade!
Role of a specialist salesman in the food trade – Butcher's shop under Ausbildung in Germany
Behind the checkout counter, specialised salespeople concentrating on butchers offer customers meat and sausage goods.
At the checkout, the meat is weighed, packaged, and priced.
They frequently place orders in honour of particular events. Food industry specialists who sell products accept these obligations and ensure professionalism and punctuality.
As a salesperson for a butcher, you educate consumers about the product line, help them choose meat and sausage items, and offer suggestions for potential uses.
You prepare small quick meals for the hot counter, or rolls are topped if the butcher's store has its snack bar.
The maintenance knives, slicers and meat grinders are consistent.
Specialised sales clerks in butcher shops also clean the snack bars and counters as needed.
You ensure a smooth sales process and place the necessary reorders as a specialised salesman in the food industry with an emphasis on butchery.
Did you know that nitrite curing salt guarantees the sausage's taste, reddening, and shelf life? 
Requirements for a specialist salesman in the food trade – Butcher's shop under Ausbildung in Germany
You need organisational skills.

You serve customers without losing their bearings.

You have physical dexterity.

You should be outgoing and enjoy being around people. 
Butchery training for a specialist salesman in the food trade under Ausbildung in Germany
It takes three years to complete the dual Ausbildung training to become a specialised saleswoman in the food industry, emphasising butchery.
They teach the theoretical portion in vocational school (Ausbildung), either in a block format or on specific days of the week.
You spend the remainder of your time at the training facility, where you put the specialised information you have gained to use.
If you learn about the various cuts of lamb or beef at a vocational school and know which dishes are ideal, you can use your expertise to help customers in the business and cut meat properly.
Career prospects for a specialist salesman in the food trade – Butcher's shop under Ausbildung in Germany
You will primarily work in retail stores in the fresh meat section or specialised butchery shops as a professional salesman in the food trade with a concentration on butchery.

Work in the food industry is also viable.

You can work at the popular counters for takeout.

Additionally possible are catering services, where you would be responsible for creating and adorning platters.

The catering department at hotels is another setting where they might use butchers.

Your employment areas include retail establishments, butchers, caterers, and hotels. 
Why not contact KCR CONSULTANTS? They will help you with Ausbildung in Germany program.
Use your butchery skills and wow your customers with perfect cuts and slices!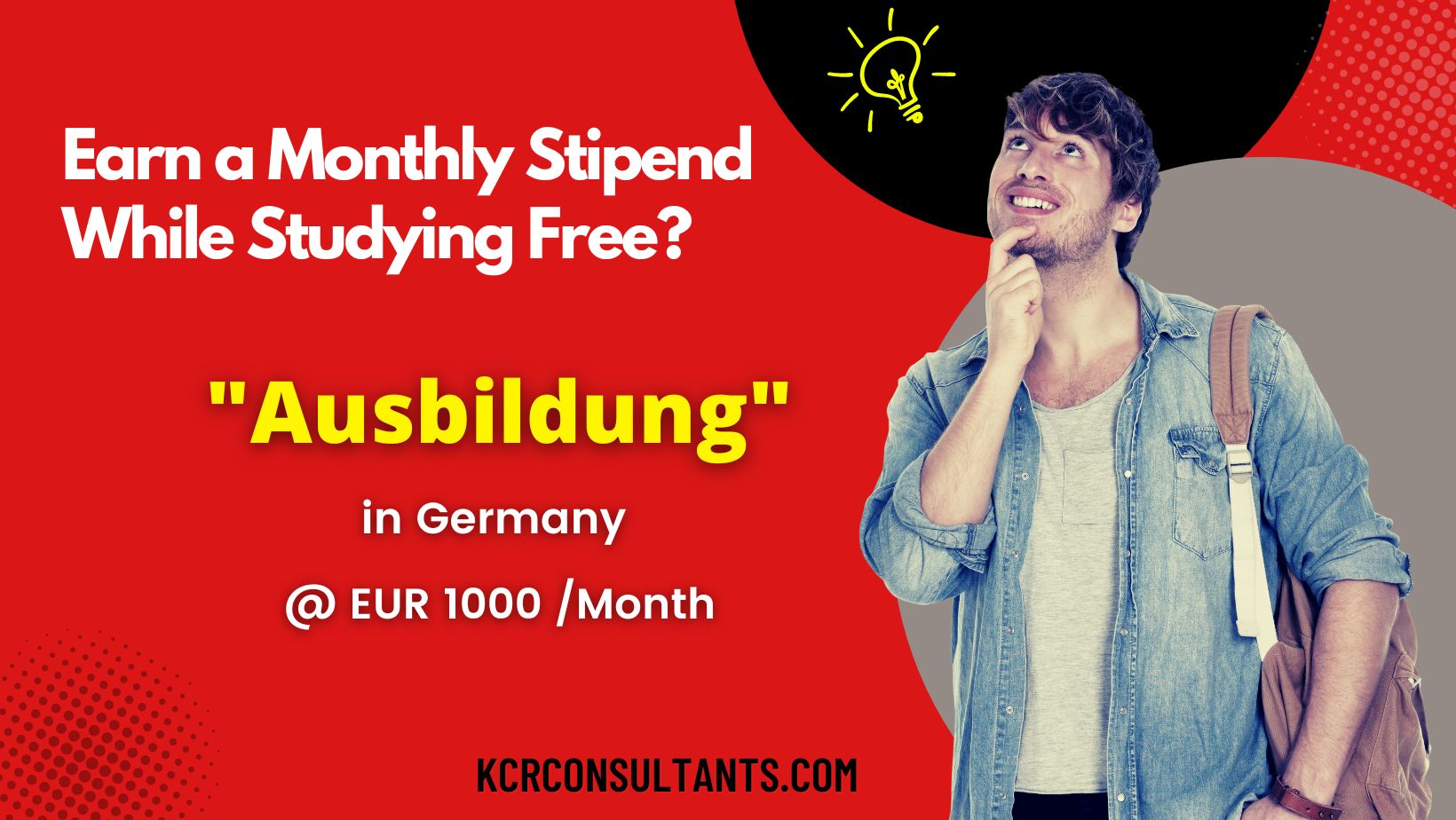 THE TRENDSETTING VOCATIONAL ROUTE TO GERMANY IS UNIQUE IN ITS NATURE AND SPIRIT.