Ausbildung Specialist for Gardener in Germany
If gardening is in your blood, an apprenticeship program (Ausbildung) as a gardener specialist is a good fit!
Did you know ladybugs frequently replace pesticides? Gardeners use helpful insects, which guard the plants against pest infestation.
Role of a gardener under Ausbildung in Germany
It requires meticulous planning to save time and effort.
The main planning concerns are the job's time, the supplies and labour requirements and the client's prices.
The garden can accomplish plant propagation by starting fresh seeds or cuttings where part of a plant takes root and grows into a new plant.
The gardener manages the harvest as soon as the fruit or vegetables are ripe.
The gardener offers knowledgeable responses to queries, suggests plants for a particular use or time of year, and offers maintenance advice.
The gardener defines cultivation as providing plants with the ideal environment for healthy growth.
The gardener must gather the necessary supplies (stones, tools, plants, fertiliser, and excavators) if the project is planned in a private area.
Gardener training under Ausbildung in Germany
The dual Ausbildung training programme to become a gardener lasts three years.
You split your Ausbildung training between the employer and the vocational school on specific days of the week or in blocks.
The first two years of Ausbildung training are spent learning the fundamental skills a gardener needs.
The final year deals with subject-related topics from one of the seven main areas.
The Ausbildung training period might be cut short with solid results.
An intermediate examination is held before the end of the second year of training.
It does not occur on a dual basis but in the technical college in connection with a lengthier internship.
Career prospects for a gardener under Ausbildung in Germany
Gardeners work in cemeteries, garden centres, flower shops, and tree nurseries.

Depending on the chosen speciality, from perennial gardening to the flower store for ornamental plants, the precise location of use will vary.

Gardeners labour a lot outside and in various weather situations, regardless of where they are employed.

You can work in cemeteries, parks, play areas, greenhouses, and personal gardens.
Reach out to KCR CONSULTANTS. They are ready to assist you with vocational training in Germany program.
Keep our surroundings clean and bring priceless smiles to people's faces with your gardening skills!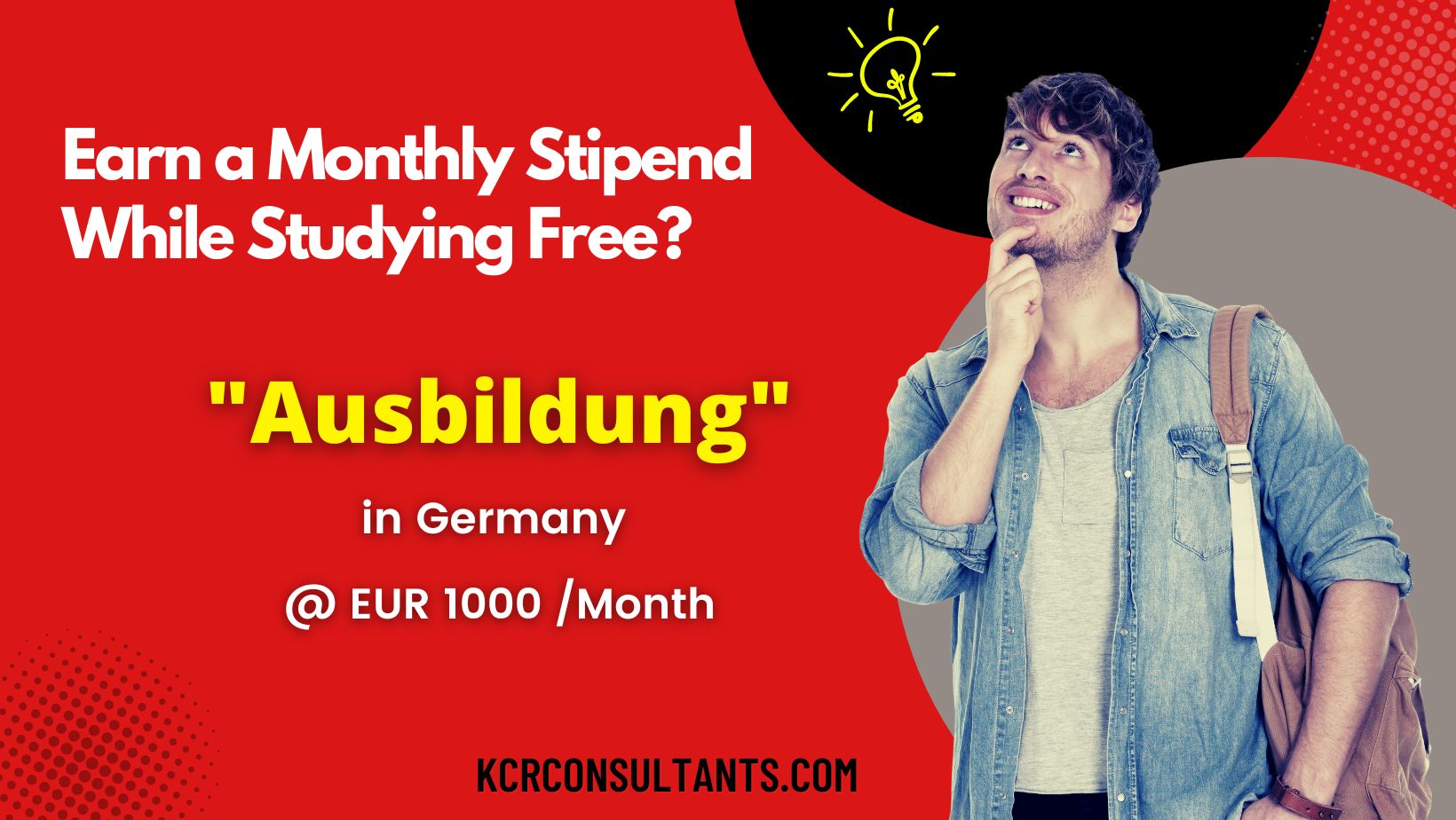 THE TRENDSETTING VOCATIONAL ROUTE TO GERMANY IS UNIQUE IN ITS NATURE AND SPIRIT.