Ausbildung Program for the Commercial Specialist in Germany
If you want to do commercial stuff, take an apprenticeship program (Ausbildung) as a commercial specialist!
Role of a commercial specialist under Ausbildung in Germany
You intend to climb the career ladder step by step as an aspirational apprentice.
You will be prepared for responsible activities once you complete your Ausbildung training.
You will be a true all-around retail specialist after three years and have not just one but two training degrees in your pocket.
You engage in difficult supplier and customer negotiations, ensure that commodities are stored appropriately, plan marketing strategies, and prepare staff and duty rosters for the branch.
By the time you're done, you'll know how to use customer management systems, keep an eye on priceless inventory, and advise customers on premium jewellery and high-end timepieces.
Commercial specialist training under Ausbildung in Germany
You will be found in the company and the vocational school while training as a retail salesman.
You attend an "educational centre" during your further Ausbildung training.
There, along with other future commercial professionals, you will receive intense preparation for the exam and the working world.
Sales and marketing, inventory control and accounting, economics and social studies, and retail business procedures make up your initial instruction phase.
The second Ausbildung training phase covers learning and working techniques, corporate management and control, leadership, human resource management, communication and cooperation, retail marketing, procurement, and logistics.
Did you know that the German fashion and clothing sector employs over 340,000 people?
Requirements for a commercial specialist under Ausbildung in Germany
You must have a high school diploma.

Your math, English, and German grades are significant.

You need ambition and outstanding marks.
Career prospects for a commercial specialist under Ausbildung in Germany
You'll graduate in three years with two degrees: one in commercial business administration and one in retail sales.

Through further independent education, advanced training to become a business economist or specialisations in various specialist fields, WEMPE supports the advancement of your career as a sales professional, brand ambassador, head of the jewellery department, jewellery expert, and deputy managing director.

It's a typical career path to pursue additional education after certification as a retail specialist to become a retail business administrator.

You may count on your training company's support if you choose the business economist IHK path.

You also have the choice to enrol in a degree programme if you want to keep moving up the employment ladder.

You can get a bachelor's degree in management, marketing, business administration, or trade. 
Notify KCR CONSULTANTS now! Counsellors will teach you about Ausbildung courses in Germany.
Become a commercial whiz and dazzle everyone with your commercial knowledge skills!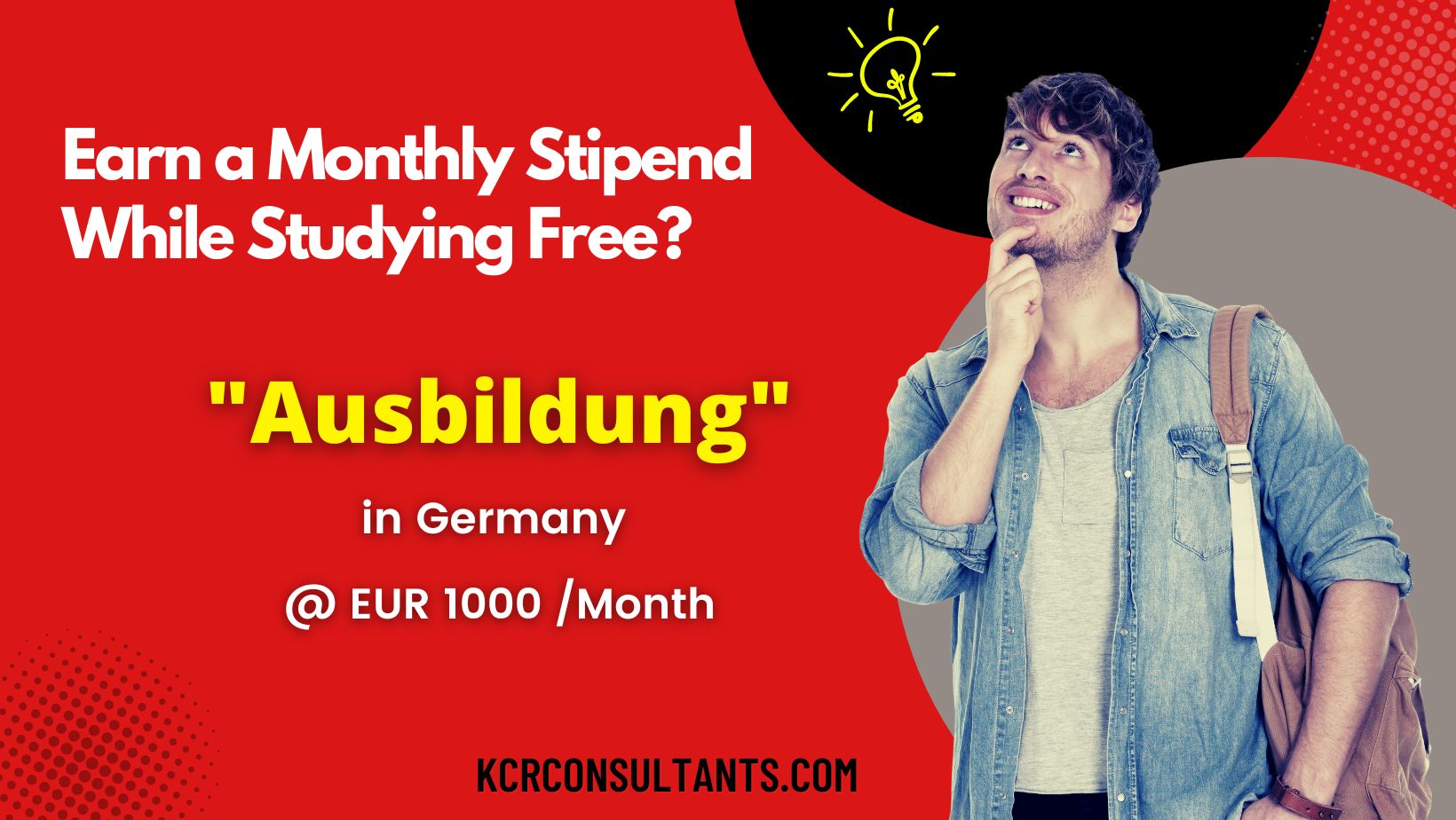 THE TRENDSETTING VOCATIONAL ROUTE TO GERMANY IS UNIQUE IN ITS NATURE AND SPIRIT.