Ausbildung Police Officer (middle service) in Germany
Since childhood, if police officers attracted you, here is a chance for you to become a police officer by taking an apprenticeship program (Ausbildung) as a police officer (middle service)! 
Role of a police officer (middle service) under Ausbildung in Germany
A state police's duties include patrol and guard duties, interviewing witnesses, searching for lawbreakers and their arrest, traffic observation and on-call work.
A federal police's duties include:
Observing borders.

Controlling railroad infrastructure.

Defending national ministries and consulates.

Protecting significant events like soccer games and demonstrations and combating crime.

 
Police officer (middle service) training under Ausbildung in Germany
Middle-level police officer Ausbildung training has three stages of training.
It includes twelve months of essential, specialised, and six months of final instruction.
You must put everything into practice during an entry-level or advanced internship.
Between primary and specialised training, there is an intermediate examination.
If you succeed, depending on your state, you are either a police officer, police chief, or police superintendent.
After the probationary period, you will be hired as a permanent government servant.
The Ausbildung training to become a police officer includes theoretical and practical instruction. 
Requirements for a police officer (middle service) under Ausbildung in Germany
Keep in mind that the Federal Police and the State Police have distinct needs.

You must be with 16 to 27 years.

You must be good at German, English, and sports.

You require a Class B driver's licence.

It would be better if you don't have tattoos. 
Career prospects for a police officer (middle service) under Ausbildung in Germany
You will be officially named police commissioner after completing three years of dual studies, after clearing the career examination, and you will also have earned a bachelor's degree.

The Federal Police Academy then offers follow-up training.

You can enrol in classes and seminars as a police officer to grow in your particular field of expertise.

You can rise to higher offices or the next higher career by taking internal administration courses to boost your education. 
Contact KCR CONSULTANTS now! They will describe the apprenticeship program in Germany. 
Become a higher-ranked police officer and maintain a crime-free zone in your area!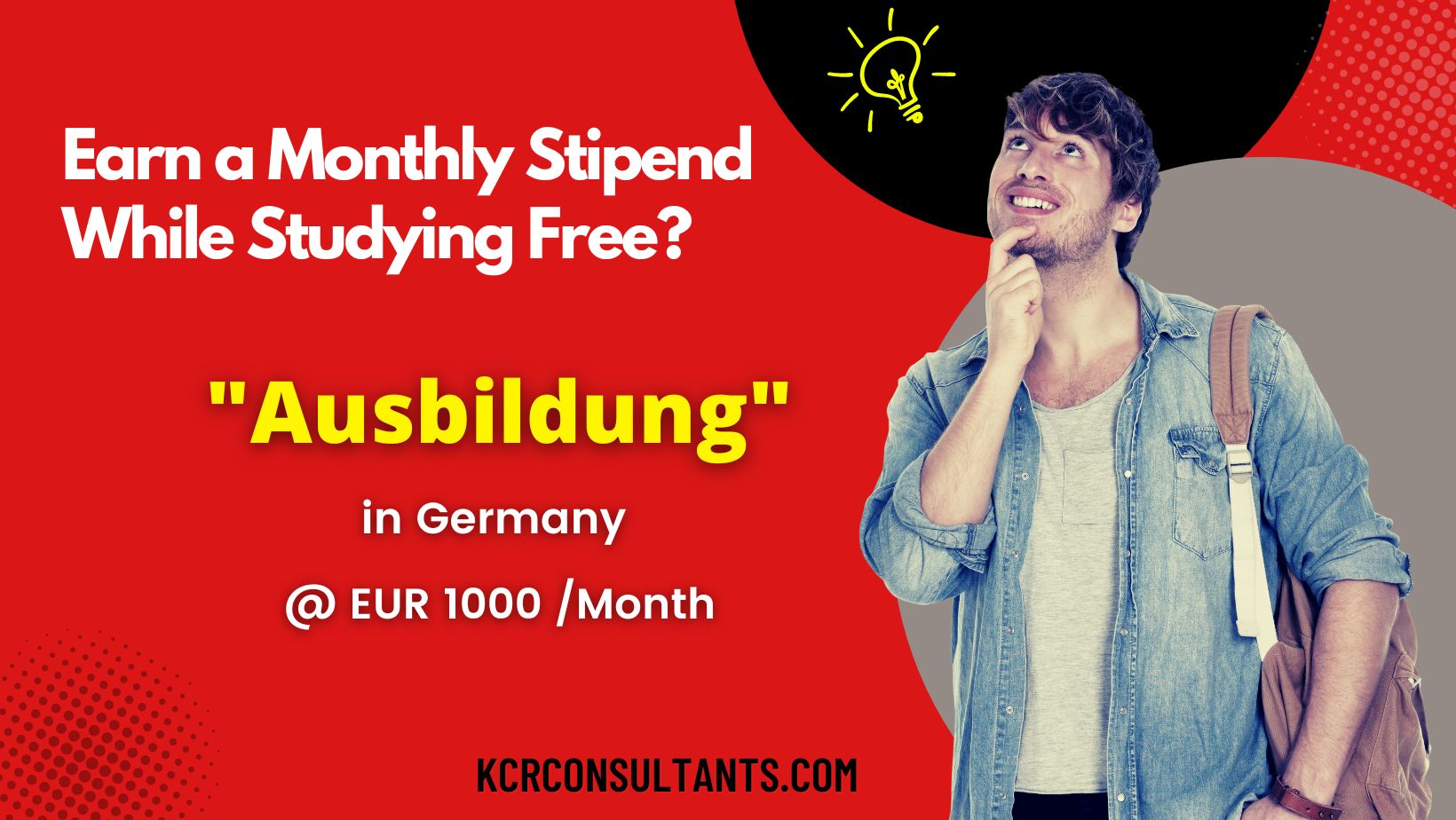 THE TRENDSETTING VOCATIONAL ROUTE TO GERMANY IS UNIQUE IN ITS NATURE AND SPIRIT.