Ausbildung in Logistics in Germany 2023 intake 
Logistic specialists, especially in warehousing, are in demand worldwide, irrespective of industries and segments. Attend the Ausbildung in Logistics in Germany in 2023 and become a Warehouse King!👑
Youngsters generally study logistics and supply chain management in universities for bachelor's and some even for master's degrees. 
One can even pursue Logistics as a bachelor of engineering (B.E.) programme in Germany. 
But logistics studies are offered through vocational training and, if correctly said, as an apprenticeship training called Ausbildung in logistics in Germany, which makes a graduate job ready by all means.😍
Start now for a place in Ausbildung in Logistics in Germany 2023 intake. 
Ausbildung in nursing, Ausbildung in Hotel Management, and Ausbildung in Culinary Arts are the only famous Ausbildung programmes actively accepting applications. Out of more than 350 Ausbildung programmes, these are the only occupations generally one can expect a guaranteed training contract.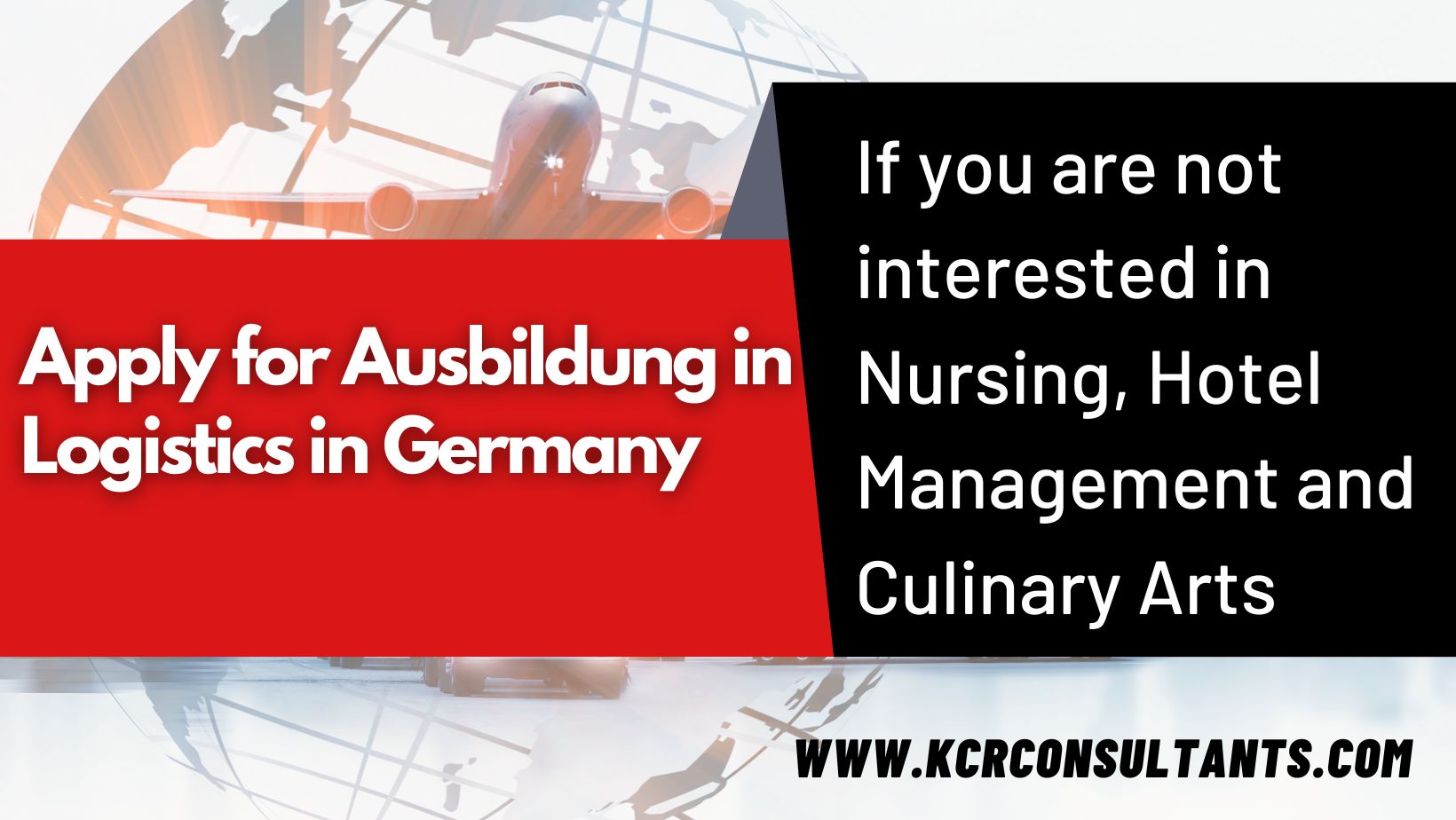 The nursing specialist Ausbildung programme has even two intakes; March and September.
Many apply for various other occupations as they desire and to multiple programme providers, but only a few get a response. 
👉Most importantly, no programme provider considers an application without a B2 German test passed certificate!
👉In Ausbildung logistics, you can be considered by a programme provider in the log, even with a B1 passed certificate. 
Once considered, you will be asked to attend an interview. Once passed an interview, a training contract will be issued for your acceptance.📨
Contact KCR, submit your application, and start learning the German language. Take language learning seriously, develop an interest in learning the language and dedicate your time and energy to progress. You should achieve at least B1, sit and pass the tests before May 2023 to make it!
Warehousing jobs of logistic specialists after Ausbildung in Germany
As a professional in logistics after Aubildung in logistics in Germany, one qualifies to work in the warehouse of all industries, not any specific sector. Ausbildung logistics specialist graduates are required for all industries.
Even with better technologies and artificial intelligence-aided robotics, warehouses still need human logistics specialists. Small-scale industries always look for firms for warehousing support.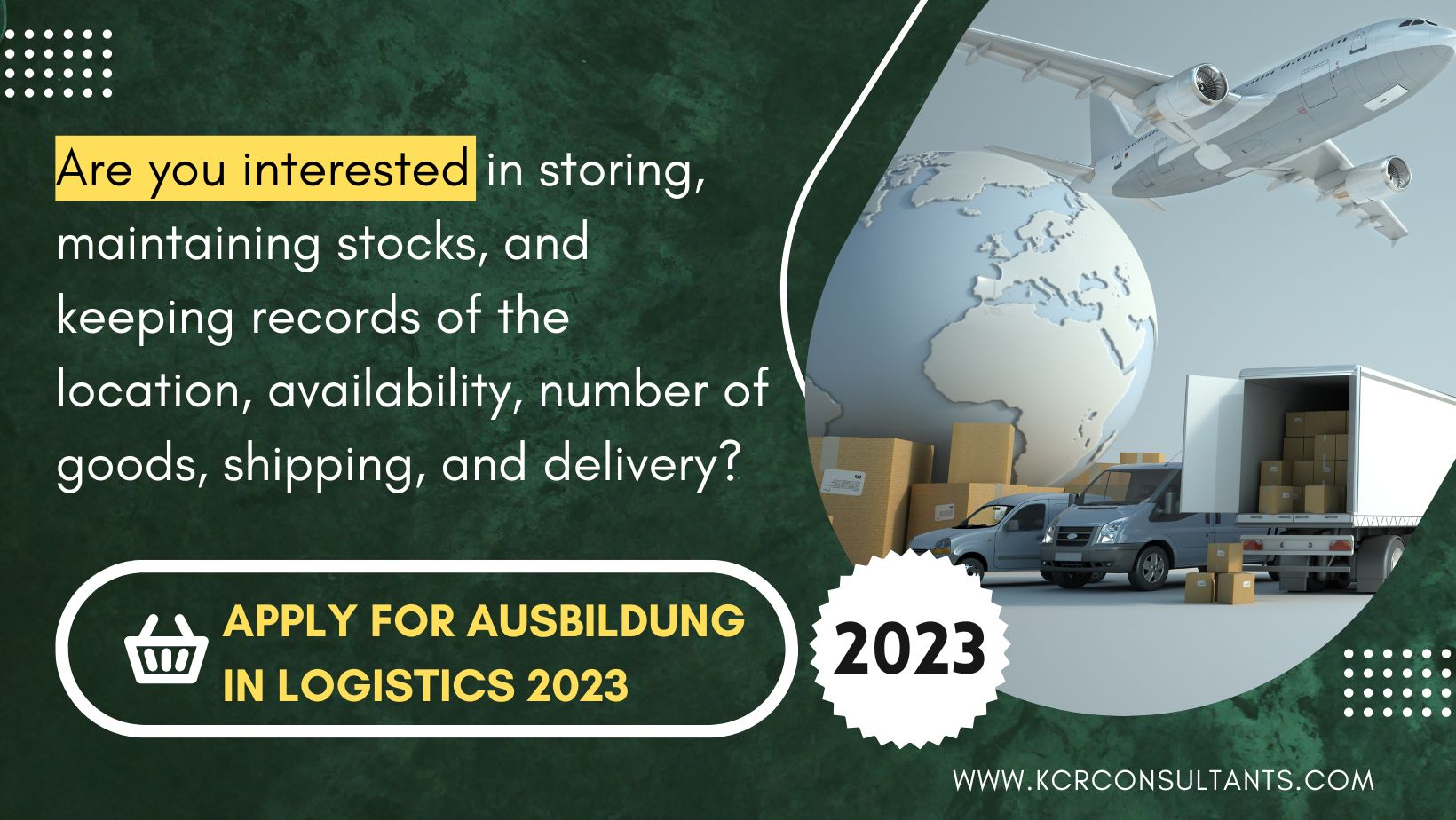 Roles of Ausbildung Logistics specialists in Germany
Logistics specialists do multi-tasks jobs. They take responsibility for many roles. Some of the prominent roles are given below;
Stocking inventory,
Implementing and delivering orders
Receiving new items and keeping and recording it
The commodities are stored well
The storage location is saved on the computer.
Making sure that quantity and ‌goods are accurate.
Products are effectively organised. 
Making sure that enough quantity of products is available.
Pick, pack, load, and dispatch the ordered goods from the warehouse. 
Frequently evaluate stock levels and place fresh orders. 
Ausbildung in logistics training and the subjects.
Ausbildung's logistics programme covers various fields and subjects. That includes receiving and issuing merchandise, computers, software, communication technology, obligations and rights, rules for storing goods, laws that apply to dangerous goods, accepting goods, storage, using machines, and shipments. 
Attendees also study the rules for packaging and delivery.
The programme teaches the impacts of communication on the work environment, communication within the team and with suppliers or customers, how to consider complaints and environmentally friendly disposal methods.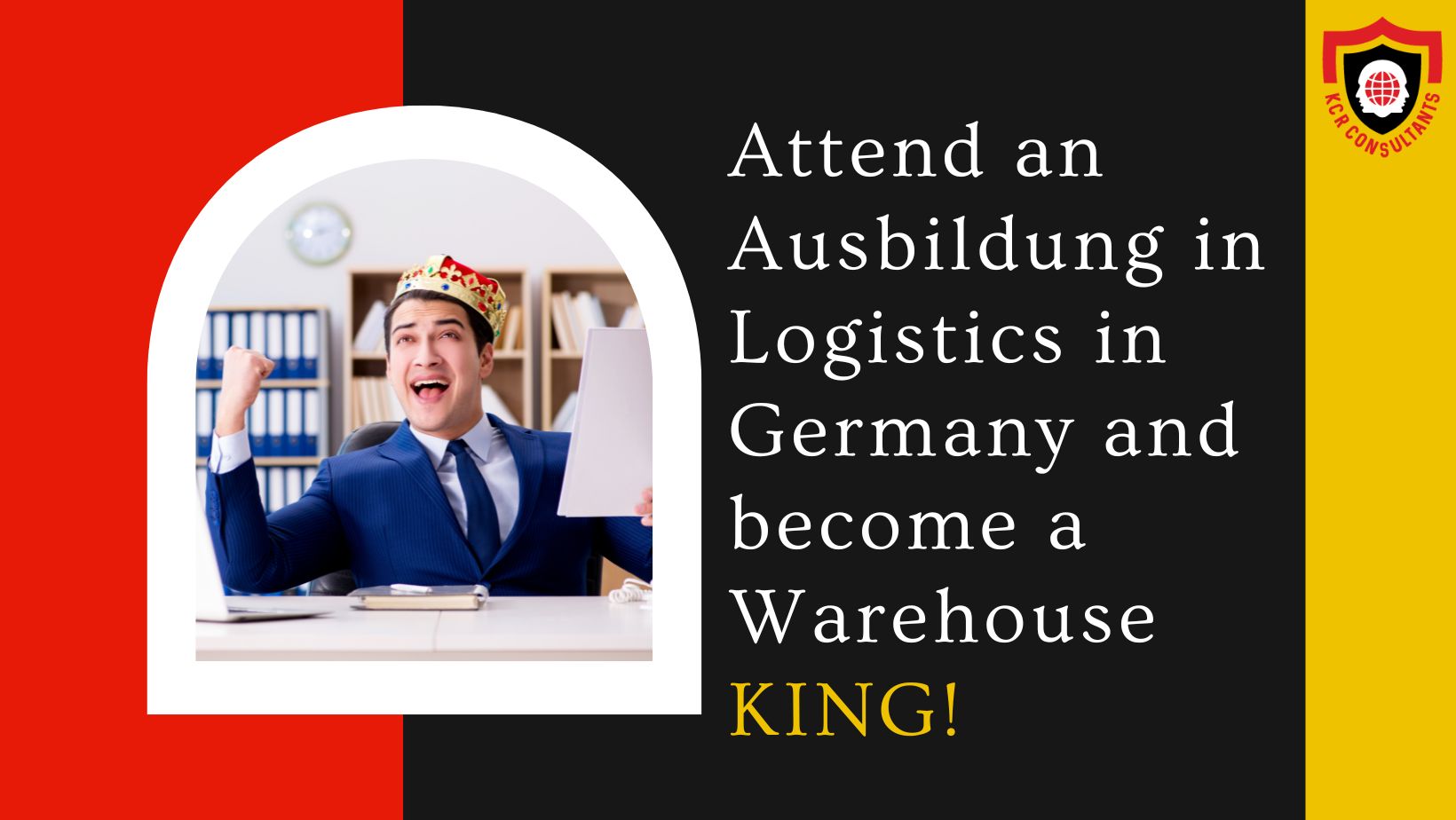 Related Articles: Ausbildung Specialist for Warehouse Logistics in Germany , Ausbildung Specialist for Port Logistics in Germany