Ausbildung Horse Manager in Germany
If you have loved horse riding since childhood, you should choose an apprenticeship program (Ausbildung) as a horse manager! 
Did you know that equestrianism ranks third in terms of popularity among women and girls between the ages of 15 and 26? 
Horse manager training under Ausbildung in Germany
An apprenticeship (Ausbildung) as a horse manager can be ideal for you if working with people while also having a true passion for horses.
You take care of, train, and breed horses as part of your job.
You also instruct riders in riding and getting horses ready for competitions.
You look after the animals' health, ensure they get enough exercise and provide safe transportation.
During the first two years of Ausbildung training, they will teach the material for all specialised areas.
You will learn about the various feeds and how to care for a horse's health in addition to feeding it.
You alternate between the vocational school and the riding facility because the training to become horse management is dual-based. 
Did you know that Germany is home to almost a million horses and ponies? Worldwide, there are more than 60 million horses. 
Requirements for a horse manager under Ausbildung in Germany
You should be able to pass dressage and class A show jumping examinations, at the very least.

You should be able to show that you already have a riding badge.

Fitness, ambition, and the willingness to labour after regular business hours are equally important.

You will take care of it on your own time outside of work and, if necessary, help the vet. 
Career prospects for a horse manager under Ausbildung in Germany
The German Equestrian Association states that horse keepers have strong employment chances.

 

Particularly in breeding and racing stables, specialists are needed.

You can get a master's degree in equine management.

You can start a business or work in administration.

After passing your master's exam, you can pursue training to become a licenced riding instructor.

If you meet the requirements for admission to your desired university, you can also pursue a degree in equine science. 
Don't be hesitant to talk to KCR CONSULTANTS! Counsellors will guide you about the apprenticeship program in Germany. 
Gallop your way and let your ponies win trophies!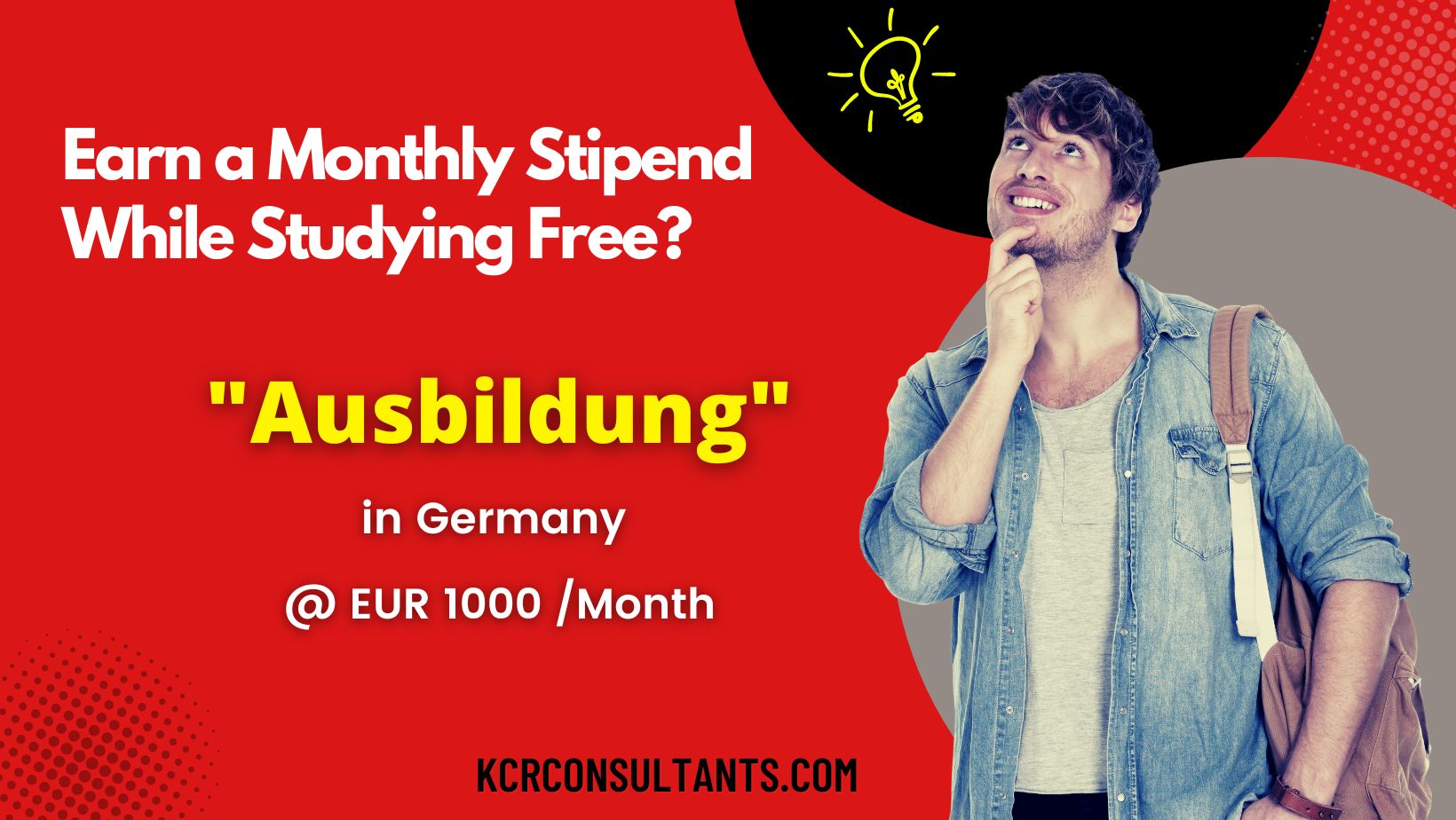 THE TRENDSETTING VOCATIONAL ROUTE TO GERMANY IS UNIQUE IN ITS NATURE AND SPIRIT.