Ausbildung Glazier in Germany
If you are looking for a variety of glasses, an apprenticeship program (Ausbildung) as a glazier is a nice idea!
Role of a glazier under Ausbildung in Germany
They have detailed the typical work processes for glaziers to help you better understand what the Ausbildung training process entails.
Naturally, there is the initial conversation with the buyer.
Since the buyer knows what he wants, this is frequently extremely easy.
But things start to become interesting when you take on the role of advisor and outline the various glass varieties, along with their benefits and drawbacks.
Throughout your apprenticeship (Ausbildung) as a glazier, you will gain much-specialised information through this and the job you do in the workshop.
You will discover how flat glass is transformed into windows, displays, or mirrors if you are training to become a glazier with a focus on glazing and glass construction.
You create creative glazing, picture frames, and mirror frames.
The course material also covers the creation of shower partitions, sliding doors, or glass bathroom and kitchen back walls. 
The fabrication of window, door and facade structures is increasingly the focus of the field of window and glass facade construction.
You will learn how to use the prepared glass panes and create appropriate frames.
You must have this information while constructing conservatories and other glass porches. 
As a glazier apprentice, you might work on kitchen splashbacks, glass tables and showcases, or window pane repairs.
Sometimes, all that's there is a fridge plate waiting to be cut.
Working with architects and other artisans will expose you to a wide range of settings and captivates you with glass capability.
Career prospects for a glazier under Ausbildung in Germany
You have the chance to specialise in different areas of the glazing industry through various additional training courses, which will help you stand out from the competition and attract employers.

Attending the master's programme will enable you to launch your own company, manage your own trainees, or serve as an examiner for the Chamber of Industry and Commerce.

Compared to the master craftsman, the two-year advanced training to become a technician opens up another exciting path for you. 
Contact KCR CONSULTANTS now! Counsellors will elaborate Ausbildung in Germany program.
Know everything about glass at your fingertips and impress people with your technical knowledge!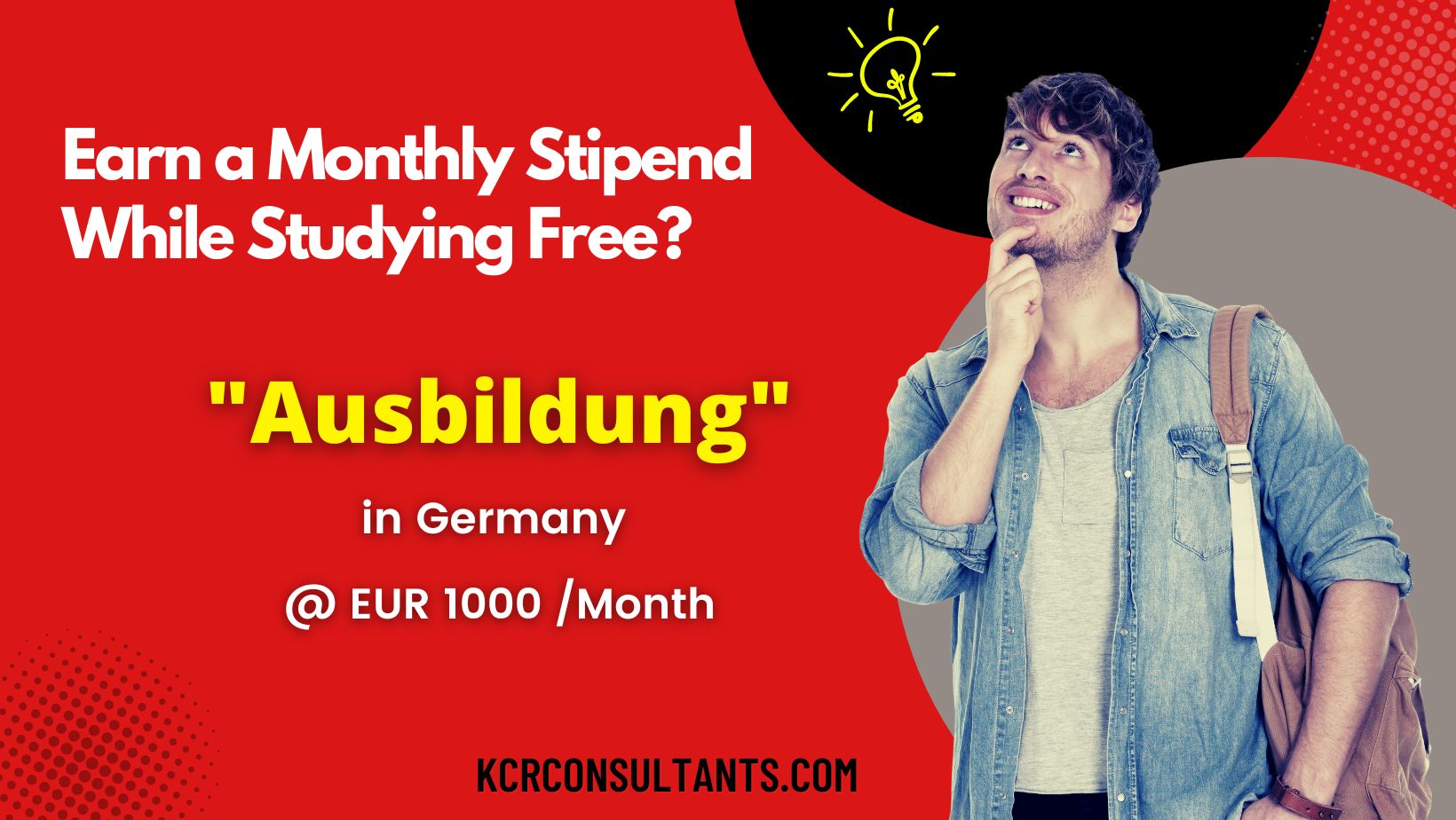 THE TRENDSETTING VOCATIONAL ROUTE TO GERMANY IS UNIQUE IN ITS NATURE AND SPIRIT.