Ausbildung Glassblower / Glassmaker in Germany
If you see yourself working with glass in the future, an apprenticeship program (Ausbildung) as a glassblower/glassmaker is a good choice!
Did you know people created the glassmaker's pipe in the first century BC, and people have been working with glass for 7000 years?
Glassblower/glassmaker training under Ausbildung in Germany
The twin, three-year Ausbildung training programmes for glass blowers and makers are for both professions.
You must therefore go to vocational school (Ausbildung) in addition to working for your business.
The two training jobs share many of the same training content and practice.
Glassmakers produce massive, heavy glass objects.
Glassblowers construct small, delicate hollow glass objects.
Since there aren't many trainees for either training occupation, pupils from multiple federal states attend centralised specialist classes for their lessons.
As a result, you spend a few weeks in a vocational school before returning to your home training organisation for a longer time.
Subject-specific learning areas like materials science or glass technology are also on the schedule from the first year of Ausbildung training and broader courses like German or social studies.
Through practical work, you will quickly get the practice and experience necessary to master the noble art of glassblowing.
You will learn how to colour glass, what factors to consider when manufacturing it, and how to build various objects, such as vases, mirrors, or bowls.
The hallmark of a glass factory is that each product is distinct, and no two are alike.
The third year of Ausbildung training is when the glass blower trainees specialise, which gives them another unique advantage.
There are peculiar specialisations in artificial eyes and Christmas tree ornaments in addition to the broader topic of glass design.
Requirements to be a glassblower or glassmaker under Ausbildung in Germany
You should possess a high school diploma.

You need manual dexterity, artistic talent, and physical health.

Muscle strength is equally as crucial as having strong lungs because you'll be standing up a lot at work, and the glassmaker's pipe with the flaming glass balloon can weigh over 20 kg. 

Glassblowing is not for those sensitive to heat because it involves frequent play with fire, which repeatedly exposes you to intense heat. 

You need a high level of resilience because shift work is standard, particularly in the glassworks. 

The strategy has a long history because glassmakers used to labour sweaty and hot during night hours. 
Career prospects for a glassblower or glassmaker under Ausbildung in Germany
You can choose from two training courses, glass technology and glassworks technology, and become a state-certified technician.

You can become a master craftsman by undergoing either a master glassblower and apparatus builder or an industrial foreman specialising in glass.

You can become self-employed. 
KCR CONSULTANTS is the place to learn more about Ausbildung in Germany program. 
Use all your physical and mental strength and create incredible and creative glasses!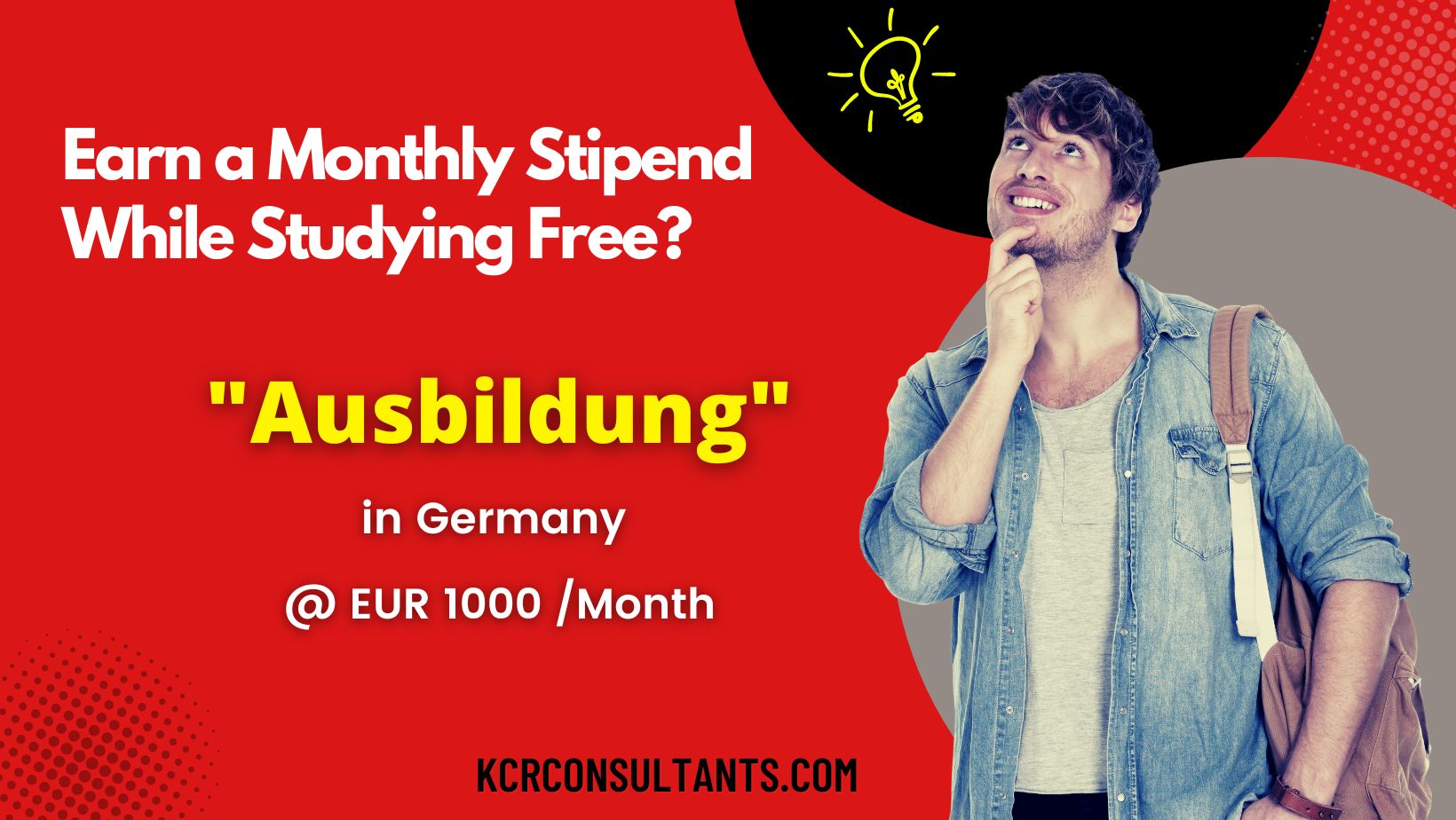 THE TRENDSETTING VOCATIONAL ROUTE TO GERMANY IS UNIQUE IN ITS NATURE AND SPIRIT.