Ausbildung Glass Finisher in Germany
If you like being creative, go for an apprenticeship program (Ausbildung) as a glass finisher!
Role of a glass Finisher under Ausbildung in Germany
You produce beautiful chandeliers, lucid drinking glasses, or priceless magic lamps as if by magic.
You are in charge of additional processing rather than producing the raw material.
Trained artisans add unique designs or decorations rather than generating them during the manufacture.
You polish the surface during Ausbildung training using grinding, etching or melting techniques.
You must learn about the material and how to work with it properly in the first year of instruction before you can start carving your ideas into glasses and vases immediately.
The glass technical school will instruct you in various methods for working with flat and hollow glass two days per week.
You spend the rest of your days working for the company in glass workshops or art glazing facilities, where you are in charge of surface finishing and art glazing.
Glass finisher training under Ausbildung in Germany
They will put your Ausbildung training into practice in glass studios, creative glass studios, or manufacturing facilities.
You will learn about the responsibilities and routine chores that the job of a glass refiner comprises here.
You create the best cuts and decorations by hand, so even if you complete a significant portion of your job using a variety of machines, a high level of skill is still necessary.
Before deciding on this apprenticeship (Ausbildung), you should examine yourself in the mirror to see if you meet the necessary qualifications.
A fair deal of imagination, a talent for sketching, and an aesthetic sense are also crucial because it's pretty probable that you will come up with and execute concepts and drawings on your own.
The risk associated with the glass refiner's job is similar to that of many other trade jobs since the industrial processes occasionally produce fine glass dust in the air.
In handcraft firms, the workday typically begins in the morning, while shift work is sometimes more prevalent in the industry, so you frequently only report for duty in the afternoon.
Career prospects for a glass finisher under Ausbildung in Germany
Your expertise may open many doors into the world of interior design as a glass refiner. 

Your regular work will then primarily focus on the so-called flat glasses. 

Your employment includes the artistic design of massive glass structures, such as mirrored walls or glass room dividers. 

If you opt for the speciality of cutting and engraving, you figuratively leave your own handwriting on hollow glass. 

As a glass refiner, one of your everyday responsibilities is to utilise engraving equipment to add lettering, flowers, or reliefs to drinking glasses, vases, and other glass objects.

With brushes and paint, you can also showcase your talent in the specialisations of creative glazing and glass painting. 

You can use glass paints to create patterns on vases or lamps, which can then be fired to make them permanent. 

You also work in this industry doing repairs and restorations, like replacing old church windows.
Speak to KCR CONSULTANTS. They will explain clearly about Ausbildung in Germany program. 
Create intricate features in glasses and show off your talent to the world!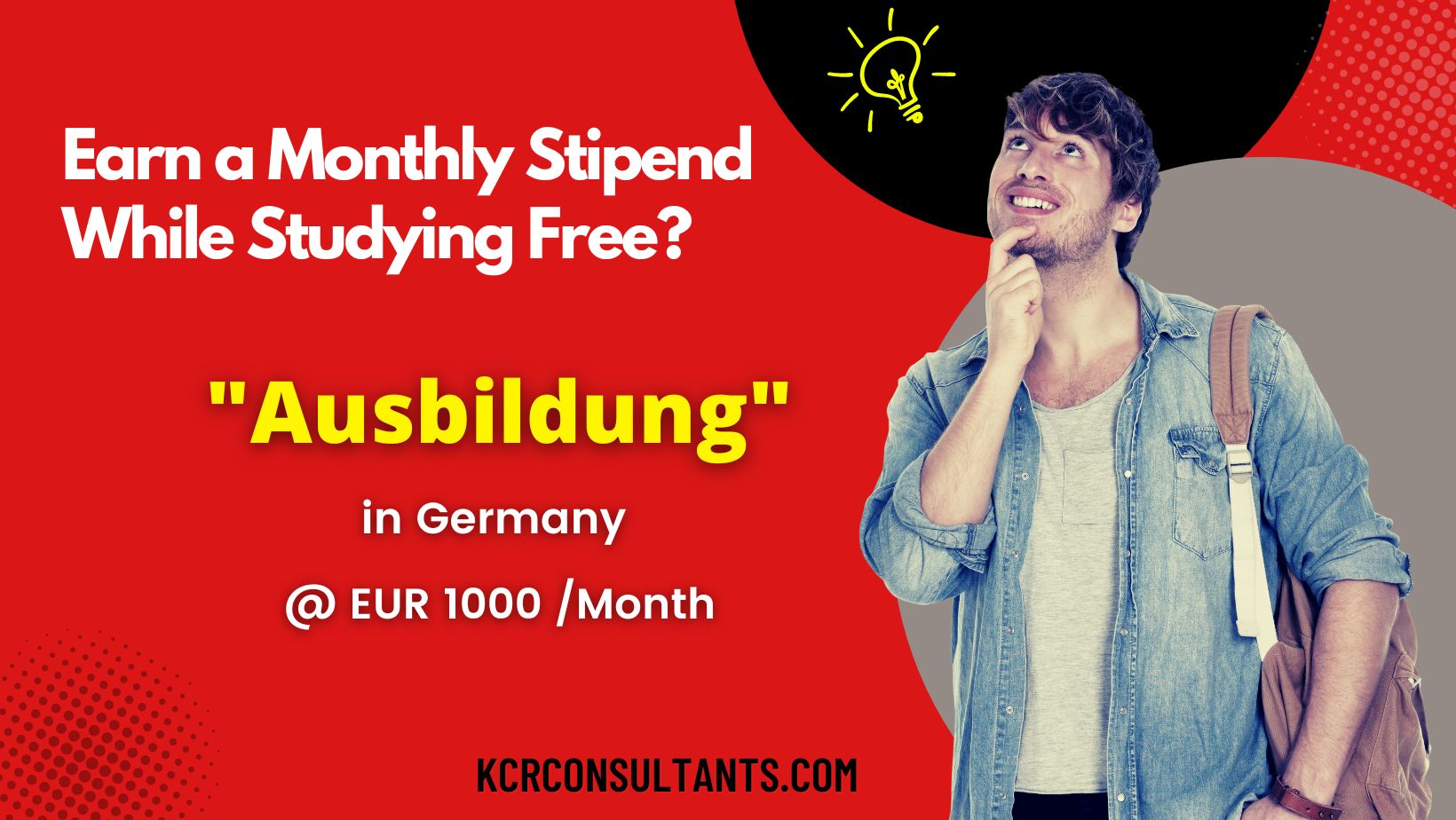 THE TRENDSETTING VOCATIONAL ROUTE TO GERMANY IS UNIQUE IN ITS NATURE AND SPIRIT.