Ausbildung Glass Apparatus Builder in Germany
If you want to do something incredible with glass, the best choice is an apprenticeship program (Ausbildung) as a glass apparatus builder! 
Glass apparatus builder training under Ausbildung in Germany
You will receive the necessary manual labour training during your three-year apprenticeship (Ausbildung) to become a producer of glass apparatus.
It is how hollow glasses and other laboratory equipment, such as those used in medical research or many other industrial sectors, are made.
Before working with them, you will learn how to read technical drawings to carry out projects precisely as intended.
You receive a plan that requires you to manufacture glass apparatus or other glassware and devices. It acts as a model for you.
Starting in your second year of Ausbildung training to become a glass apparatus builder, you will begin using them once you have familiarised yourself with a few basic materials.
You then create a variety of gadgets using a wide range of materials, using the technical picture as a template.
You might use hand blowers, table burners, and vacuum systems, among other things.
You heat the materials until viscous and naturally bendable.
Additionally, measuring, verifying, and correcting the finished products will fall under your purview.
You may be familiar with test tubes or distillation flasks as examples of these from your school days.
Furthermore, because glass is also highly brittle, you need to exercise extreme caution and be able to work neatly.
Once you have satisfied the standards, finding work as a glass apparatus maker shouldn't be a problem.
Did you know a glass ruby red colour is achieved by using gold?
Career prospects for a glass apparatus builder under Ausbildung in Germany
You should enrol in training programmes and keep up your education.

You can take the exam to become a master industrial artisan or a master glassblower and glass apparatus builder.

You can pursue additional education to train as a technician focusing on glass or glassworks technology.

You can sign up as a specialist or business economist.

You could seek a bachelor's degree in glass and ceramic technology.

You have the choice of starting your own glass device manufacturing business. 
Kindly reach out to KCR CONSULTANTS! They are ready to assist you with Ausbildung in Germany program.
Handle glass like a pro and make outstanding instruments with them!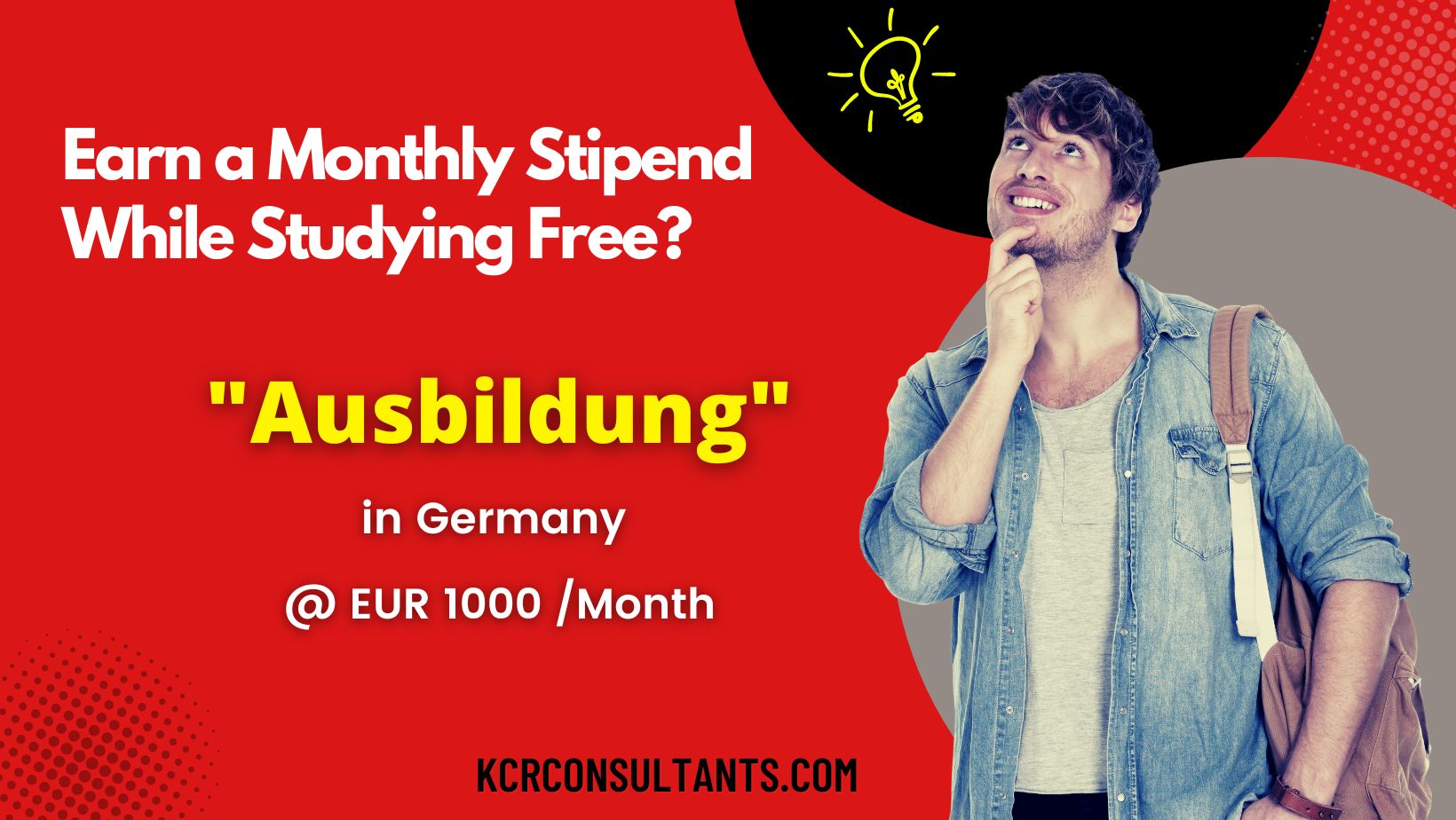 THE TRENDSETTING VOCATIONAL ROUTE TO GERMANY IS UNIQUE IN ITS NATURE AND SPIRIT.