Ausbildung Furnace and Air Heating Installer in Germany
Have you ever wondered how your house remains cool despite the fiery sun outside?
Your answer lies in taking an apprenticeship (Ausbildung) program as a furnace and air heating installer! 
Did you know that Marten Trifvald, a Swede, invented the earliest known hot water heating device in 1716?
Furnace and air heating installer training under Ausbildung in Germany
You construct the relevant fireplaces, stoves, or heating systems by the client's request (in Ausbildung).
You determine the heat output and then choose the system's parts based on the construction and assembly drawings you create in the office.
You erect metal fire doors, shutters, and connecting pipes in a firebox made of refractory brick.
You cut, install, and grout stove tiles according to the client's preferences.
When the chimney is complete, you deliver it to the customer and connect it properly.
You must secure the air ducts and exhaust pipes to stop heat loss.
You conform to safety rules before the family is allowed to light the fireplace for the first time. 
Did you know Germany is the leading producer of industrial furnaces, after the United States and Japan? 
Your duties involve creating and connecting heating systems, inspections, maintenance, and repairs.
If something doesn't function, you examine it and note any flaws or problems you discover.
To please all of your clients, you must provide information on cost and environmental concerns.
The job is ideal if you enjoy working outside in the cold and occasionally on the weekends. 
Career prospects for a furnace and air heater installer under Ausbildung in Germany
In businesses specialising in building stoves and air heating systems, you will assume expert and managerial responsibilities as a master craftsman.

You oversee administrative and technical tasks in craft firms as a specialist in the handicraft industry.

It's also conceivable to work for oneself as an auditor or a people developer.

After earning a bachelor's degree, you can enter craft management and work in various industries, including finance and accounting or the management and development of human resources.
Let KCR CONSULTANTS guide you along with the vocational training in Germany.
It is time to heat the fire in your soul literally and outside!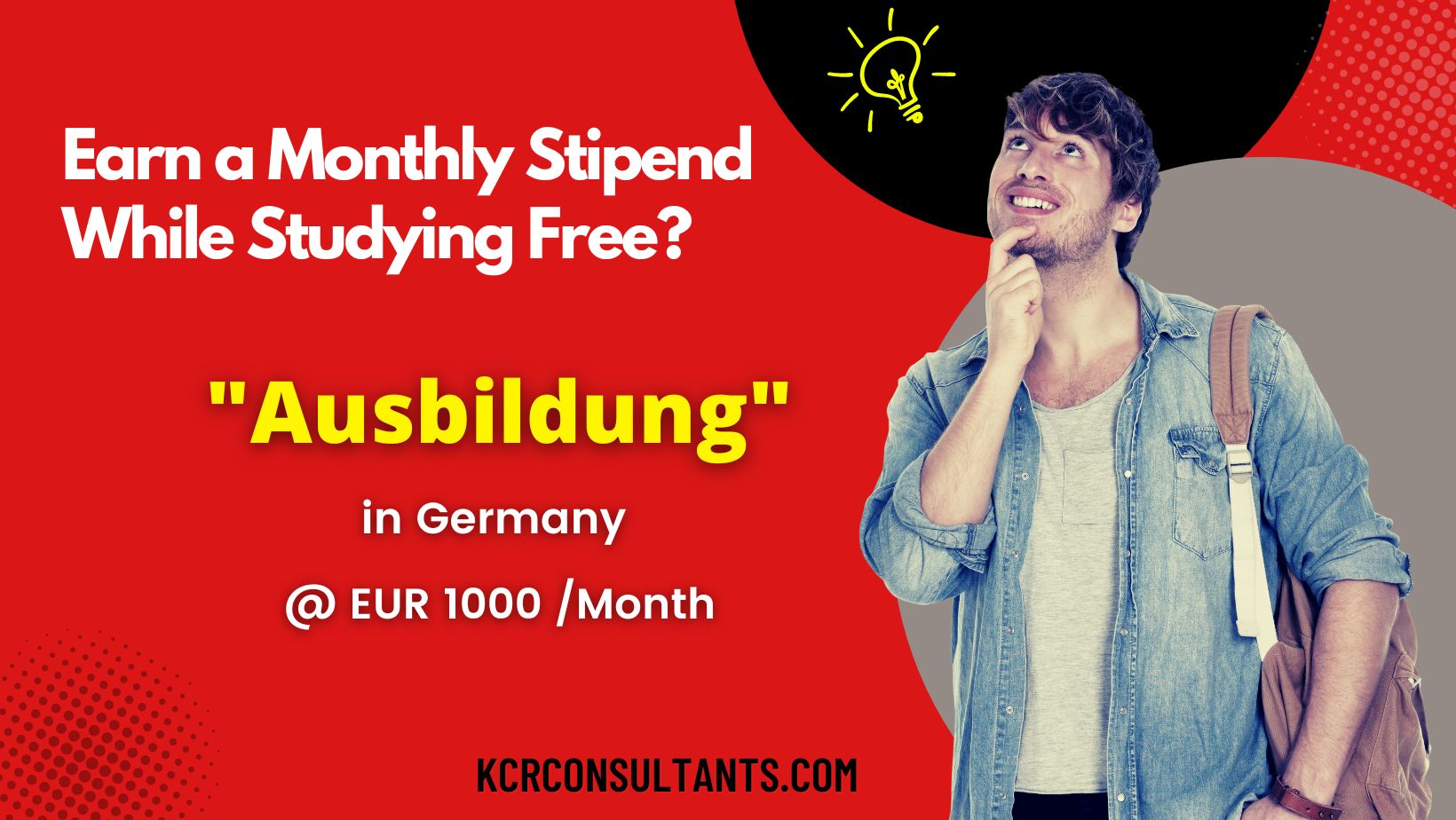 THE TRENDSETTING VOCATIONAL ROUTE TO GERMANY IS UNIQUE IN ITS NATURE AND SPIRIT.