Ausbildung Forester in Germany
Do those forests give you the adrenaline?
Go for an apprenticeship program (Ausbildung) as a forester!
Did you know that 270,000 trees are felled daily to create paper products? 
Role of a forester under Ausbildung in Germany
If you are not the office type, ‌‌enrol in a forester Ausbildung training programme.
The two types of employment are not comparable regarding working in the forest.
The upkeep of the landscape, forest and wildlife conservation, and forest restoration are among a forester's most crucial responsibilities.
It includes planting, maintaining natural regeneration, taking precautions against pests that affect forests, and maintaining forest margins.
The most significant source of income for a forest enterprise and the primary responsibility of a forest manager is the development of a ready-to-sell range of wood.
Teamwork is also necessary.
Foresters generally operate alone in groups of at least three guys.
Forester training under Ausbildung in Germany
They instruct in a dual format (Ausbildung).
The vocational school (Ausbildung) and the forest training facilities support the training in addition to the job in the forest.
Recognised instructors from towns and municipalities, private forestry businesses, or forest entrepreneurs deliver practical instruction.
You'll discover that people use the forest for more than just wood-making.
Any change to the forest ecosystem could significantly negatively influence the environment, so you must thoroughly explain every difference.
It is crucial to have competent and methodical Ausbildung training to become a forester.
Do you know there are old-fashioned chainsaws?
Ausbildung training to become a forest manager typically takes three years, though you can cut it to two years.
After you've finished and gained knowledge, you can still further your education and benefit from various career progression prospects.
Requirements for a forester under Ausbildung in Germany
Start your

Ausbildung

training as a forester with a high school diploma.

You don't need any prior experience.

The minimum requirement is high school graduation.

However, being physically strong and in good health are prerequisites for this work.

You should also have a strong sense of responsibility and manual dexterity to operate massive machines.
Career prospects for a forester under Ausbildung in Germany
You can become an expert in medium forest management and take over the control of forest associations, specialised organisations, and associations with additional training as a forest technician.

You can pursue further education at a technical institution after completing your training and pass the master's exam to go on to work for yourself or instruct others.

You can enrol in advanced courses like forestry at several technical institutions and universities if you are a master forester or have completed your occupational training and obtained the necessary entrance requirements.

You can start your own business with a master's degree and appropriate professional experience. 
Please get in touch with KCR CONSULTANTS. Experts will demonstrate about Ausbildung in Germany program.
Use your outdoor skills and keep the environment clean and happy with people!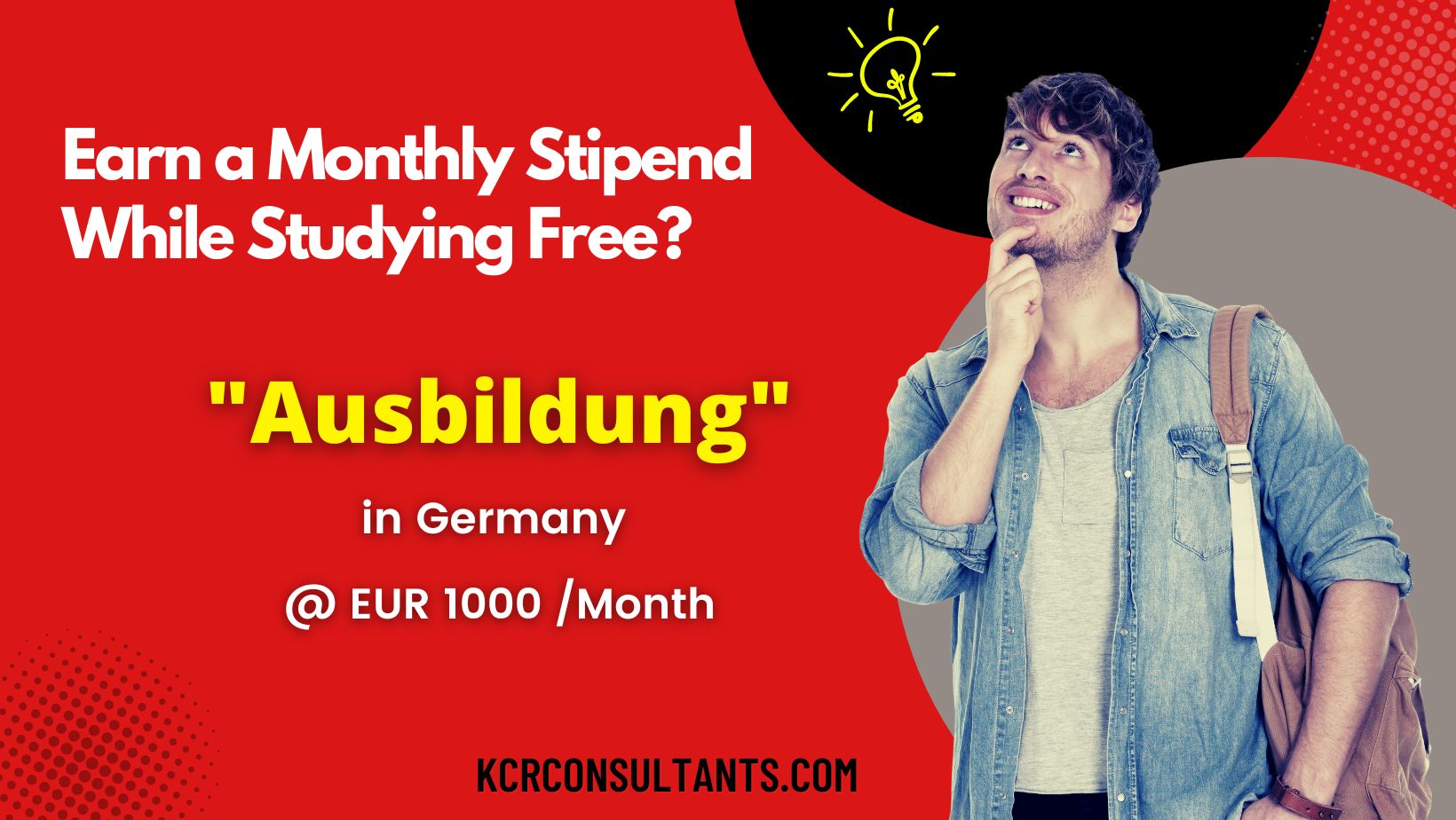 THE TRENDSETTING VOCATIONAL ROUTE TO GERMANY IS UNIQUE IN ITS NATURE AND SPIRIT.