Ausbildung Foreign Languages Industrial Clerk in Germany
If you love learning new languages, go for an apprenticeship program (Ausbildung) as a foreign language industrial clerk!
Did you know Mandarin has more native speakers, but English is the most widely spoken language?
Requirements for a foreign language industrial clerk under Ausbildung in Germany
You must possess an intermediate school leaving certificate.

Strong math and German abilities will also help you get closer to your apprenticeship position. 

The obvious prerequisites for working as a foreign language industrial clerk are a love of English and a strong sense of organisational aptitude. 

You are needed as a foreign language industrial clerk by international businesses since they frequently negotiate in English and want staff members who are not intimidated by it.

You require excellent English skills for many responsibilities, including phone calls or written correspondence.
Foreign language industrial clerk training under Ausbildung in Germany
Besides taking place in a vocational school, they conduct the Ausbildung training in a company.
The programme covers traditional industrial clerk training material and additional Ausbildung training to become a foreign language reporter.
The most exciting part of your Ausbildung training is a four-week overseas assignment in England.
You now have the chance to travel to Williams and Kate's home country if you've always desired to do so.
You will travel to the capital city of London for two weeks for a language course.
After gaining the new information, you will finish an internship.
Career prospects for a foreign language industrial clerk under Ausbildung in Germany
After completing training as a foreign language industrial clerk, you have a career in an international company.

Like industrial clerks, you can work in various administrative roles within a business, such as marketing, bookkeeping, accounting, or the human resources division.

You can enrol in additional training to become a state-certified business economist after working in the field for 12 months.

You can further train in office administration, marketing, human resources, or organisation.

You can keep your focus only on the translation industry and complete additional training to become an interpreter.

You can specialise in accounting and finance as an accountant.

You can enrol in a university and take economics or courses on international business. 
KCR CONSULTANTS are ready to demonstrate about Ausbildung in Germany program.
Use your excellent language skills mixed with your industrial skills and become famous!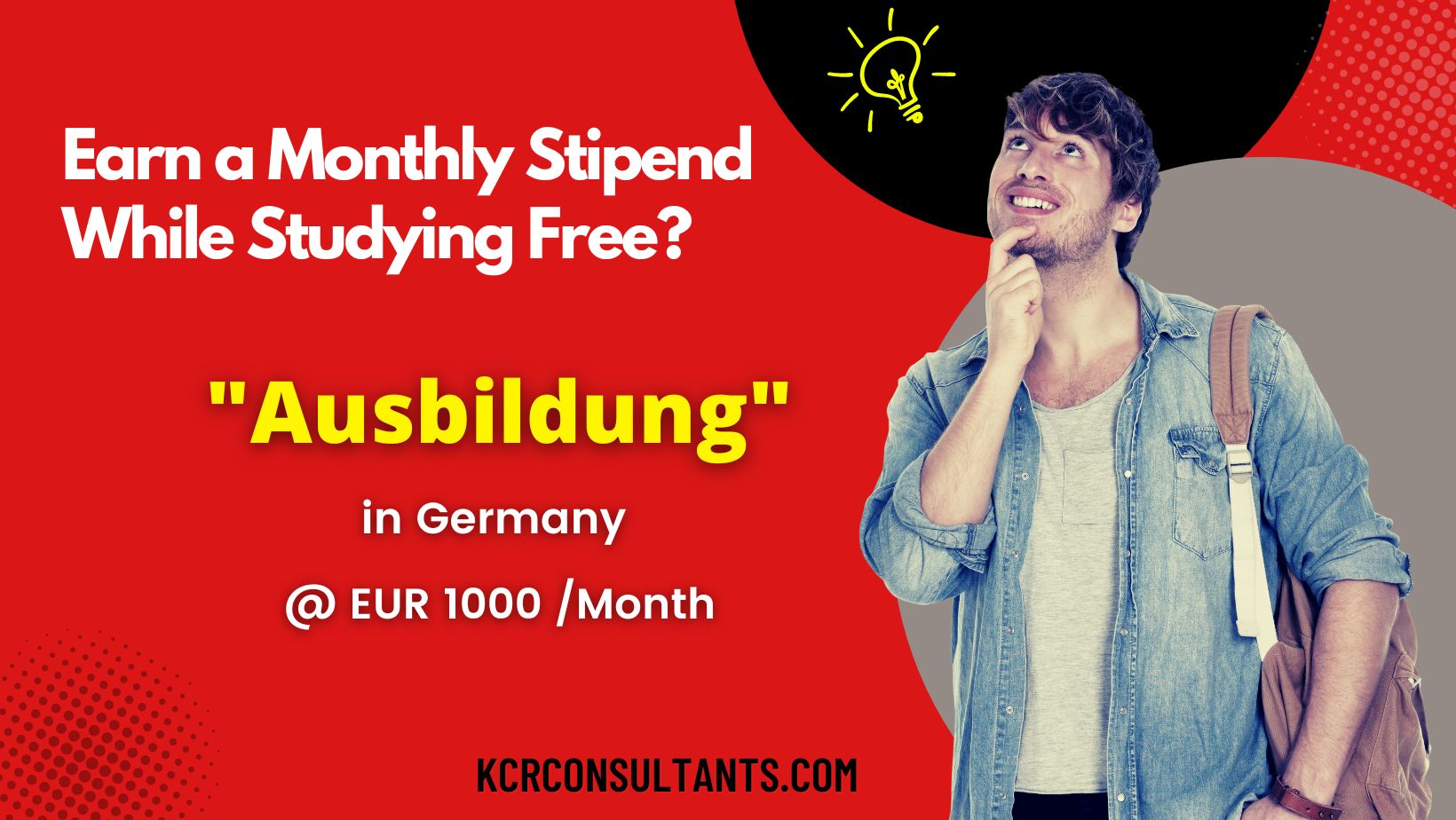 THE TRENDSETTING VOCATIONAL ROUTE TO GERMANY IS UNIQUE IN ITS NATURE AND SPIRIT.