Ausbildung Flat Glass Technologist in Germany
Do glasses amaze you?
A great option is an apprenticeship program (Ausbildung) as a flat glass technologist! 
Role of a flat glass technologist under Ausbildung in Germany
They process glass for making automobile panes, windows, mirrors, or glass plates for tables, doors, and showcases.
The first thing they do is determine whether all the necessary materials are on hand.
The technician cuts the flat glass to the appropriate size using CNC-controlled machinery.
You clean and grind the glass pane edges with belt grinding machines.
To create a mirror, apply a silver coating with a sprayer to an already manufactured flat glass sheet.
To create safety glass, you must first heat the glass in an oven before being quenched with a jet of cold air.
Requirements for a flat glass technologist under Ausbildung in Germany
You must have a solid technical foundation.

You perform much of your work manually with tools.

You require manual dexterity.

You must be careful and focused.
Flat glass technologist training under Ausbildung in Germany
The programme is a three-year, dual-structured flat glass technician Ausbildung training programme.
Trainees can integrate theory and practice by attending both the training firm and the vocational school simultaneously.
Lessons for the vocational school (Ausbildung) are either scheduled in blocks of time or on specific days of the week.
You learn the study of materials science and various techniques for polishing glass surfaces.
The training company will put this information into practice. 
You learn to separate flat glasses, prepare the edges of flat glass and manually join flat glass.
You learn glass printing for flats and utilise chemical removal procedures to refine flat glass and flatten glasses.
You learn to make hot, sun, and soundproof glasses, safety and fire-resistant eyewear and upkeep equipment and systems. 
Career prospects for a flat glass technologist under Ausbildung in Germany
You will work for flat glass manufacturing firms as a flat glass technician.

Those who specialise in flat glass technology might also find employment in the glazing industry in the finishing sector.

Your working areas include businesses that manufacture flat glass and finished trades.
Pick up your phone and call KCR CONSULTANTS now! Experts are ready to help you with Ausbildung in Germany program.
Make beautiful and sturdy glasses where people will stand and gaze at them!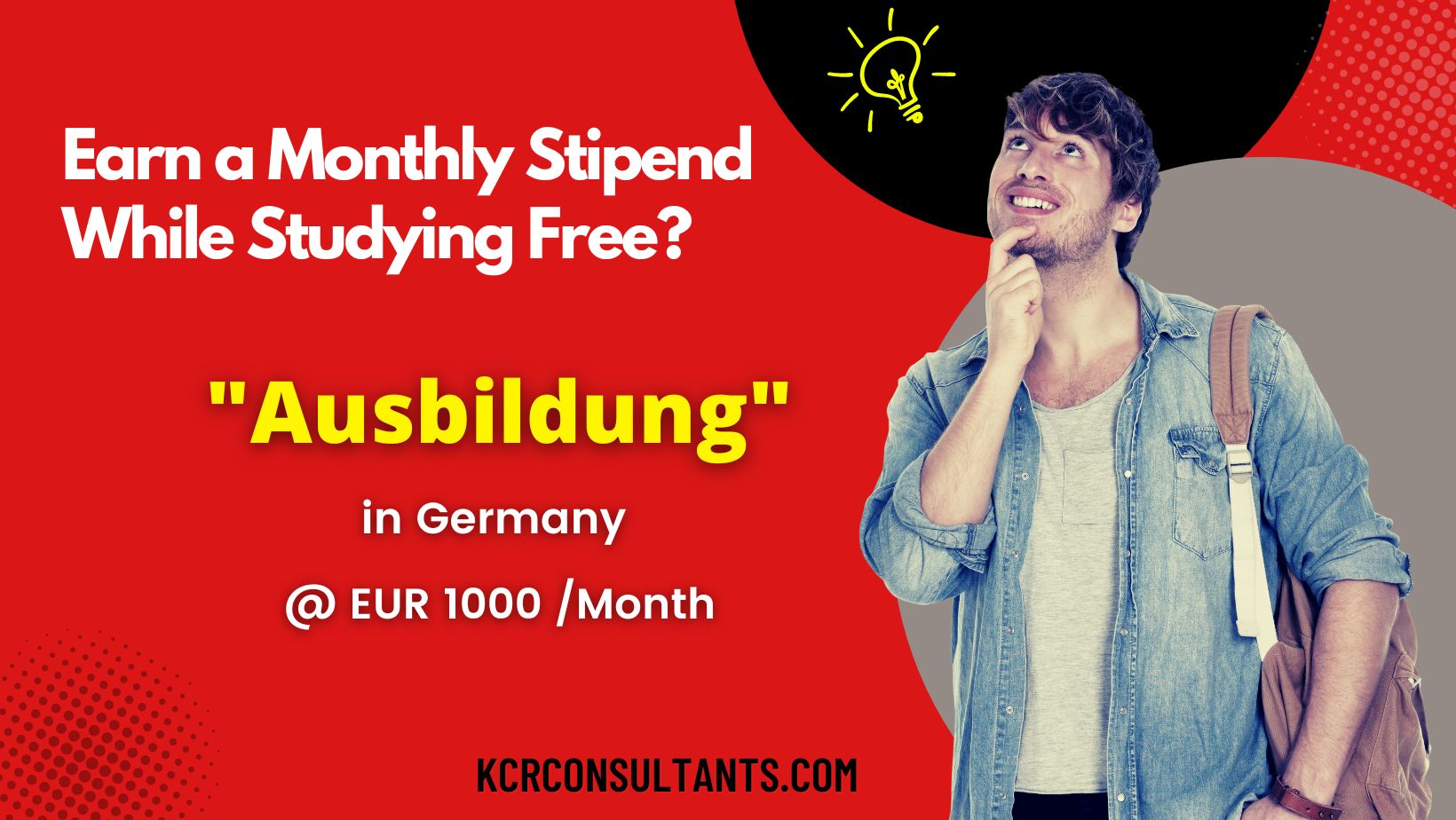 THE TRENDSETTING VOCATIONAL ROUTE TO GERMANY IS UNIQUE IN ITS NATURE AND SPIRIT.