Ausbildung Fish Farmer in Germany
You love fish and anything related to fish!
Go for an apprenticeship program (Ausbildung) as a fish farmer!
Role of a fish farmer under Ausbildung in Germany
You must be able to swim and choose a location.
Fish farming, lake and river fishing, and small offshore and coastal fishing are the three categories into which they separate the instruction.
 You would have to relocate if you lived in North Rhine-Westphalia and decided that you wanted to engage in "small offshore and coastal fishing," as they do not permit it there.
But all three of these topics indeed fall under the umbrella of dual training.
As a result, you study everything you need to know about becoming a fish farmer at the vocational school (Ausbildung) before learning how daily operations function at your chosen training company.
Fish farmer training under Ausbildung in Germany
If you want to pursue Ausbildung training in "fish farming and fish farming," your career will most likely be on a "fish farm" or "fish estate".
You may also work for other agricultural and forestry businesses that engage in fish farming.
You primarily work in artificial ponds where you'll watch over the fish bred there to ensure they reproduce by a predetermined schedule.
When the season is suitable for fishing, you catch the fish directly from the pond, prepare them, and handle their sale through marketing.
Naturally, everything takes place from a ship or cutter, where you cast enormous nets at the appropriate moment for fishing. 
You are fishing in lakes and rivers when you are out and about, and you catch the correct fish for processing and selling.
One of your responsibilities is to maintain the natural fish population rather than fish the waters to their emptiness.
You combine a fish species with unique stocking or brood fish and guarantee that they continue to reproduce to prevent it from abruptly going extinct. 
Career prospects for a fish farmer under Ausbildung in Germany
You can work with a specific fish or shellfish remaining available.

If you desire to advance professionally and make a little more money, you can enrol in one (or more) advanced training programmes to become a fishing master.

You can enrol in the two-year advanced training programme to become a technician majoring in food technology with an emphasis on processing technology.

You can add a degree in agricultural science or agricultural management.

If that's how you choose to live, you can go into business for yourself. 

You may start your own fishing operation or fish farm.
Talk to KCR CONSULTANTS to know more about Ausbildung in Germany program. 
Use your fishery skills and catch an enormous number of fish!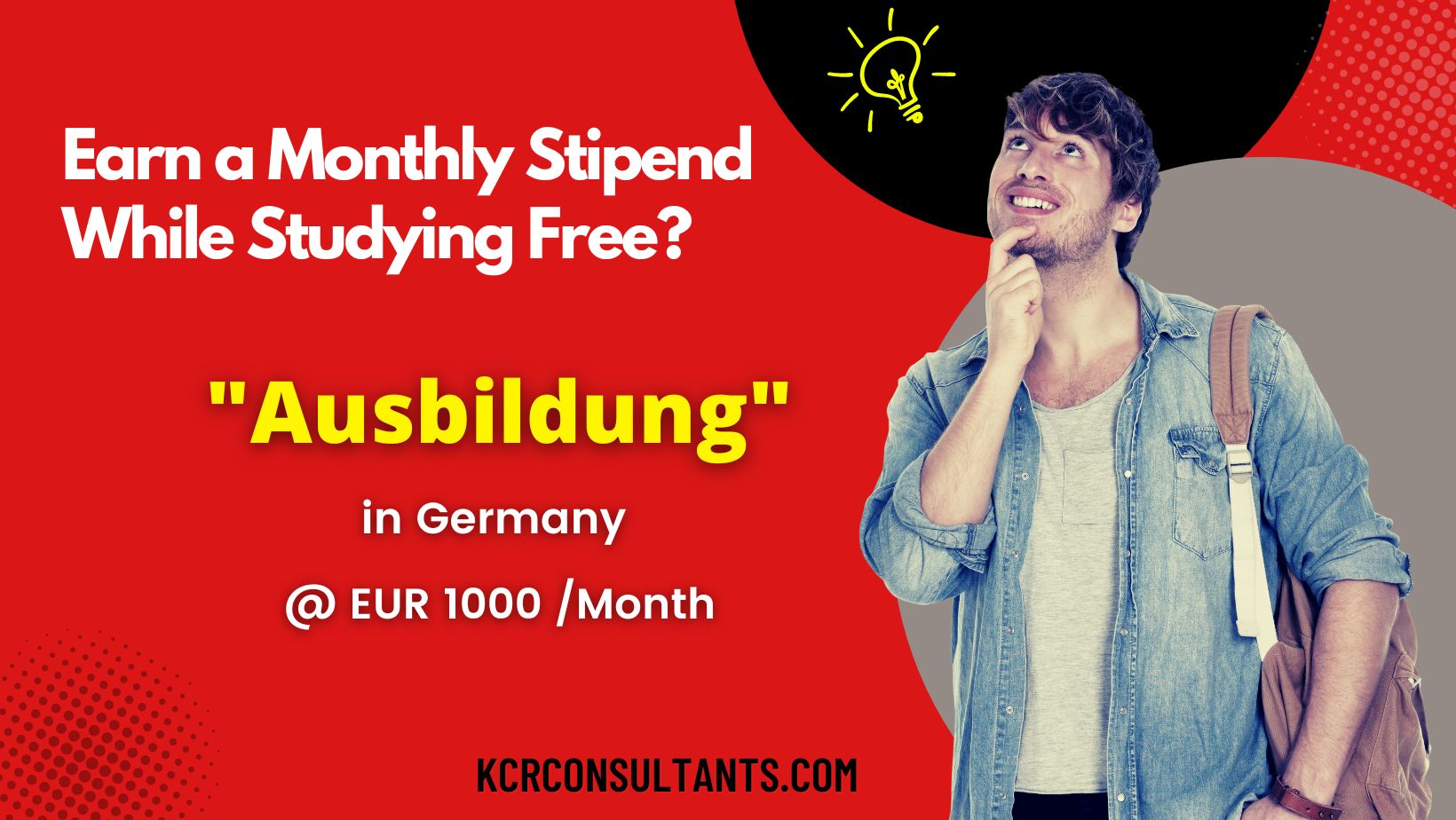 THE TRENDSETTING VOCATIONAL ROUTE TO GERMANY IS UNIQUE IN ITS NATURE AND SPIRIT.