Ausbildung Event Manager in Germany
If you enjoy being a host for big parties and ceremonies, you must take up an apprenticeship program (Ausbildung) as an event manager! 
Role of an event manager under Ausbildung in Germany
As an events manager, you will handle your business affairs in the office and oversee the events on-site, in theatres, music halls, outdoor locations, or television studios.
You need a healthy amount of creativity to be able to pursue this vocation.
Nobody ought to be bored during the gathering you plan. 
Requirements for an event manager under Ausbildung in Germany
You must have good communication skills.

You are not afraid of making eye contact.

Events managers should have some bargaining skills and a solid grasp of math.

You need organising skills.

You need high school graduation. 
Event manager training under Ausbildung in Germany
You complete the dual Ausbildung training in event management, which is incorporated as block lessons and alternated between the training company and the vocational school.
When the events you oversee are due, you should be ready to work evenings and weekends in addition to your 40-hour workweek.
Even if you might have to put up with a few hours of overtime, you're willing to do it for such fun work. 
Career prospects for an event manager under Ausbildung in Germany
You are building the groundwork for a potential career with your training as an event organiser, as there are several opportunities for continuing your education.

You might eventually create your own event agency after completing more training in events and business administration for event management.

Studying event management to match the fundamental training is another alternative.
Speak with KCR CONSULTANTS now! They will help you with the Ausbildung programs in Germany.
Become the best host in town and bring joy to your customers!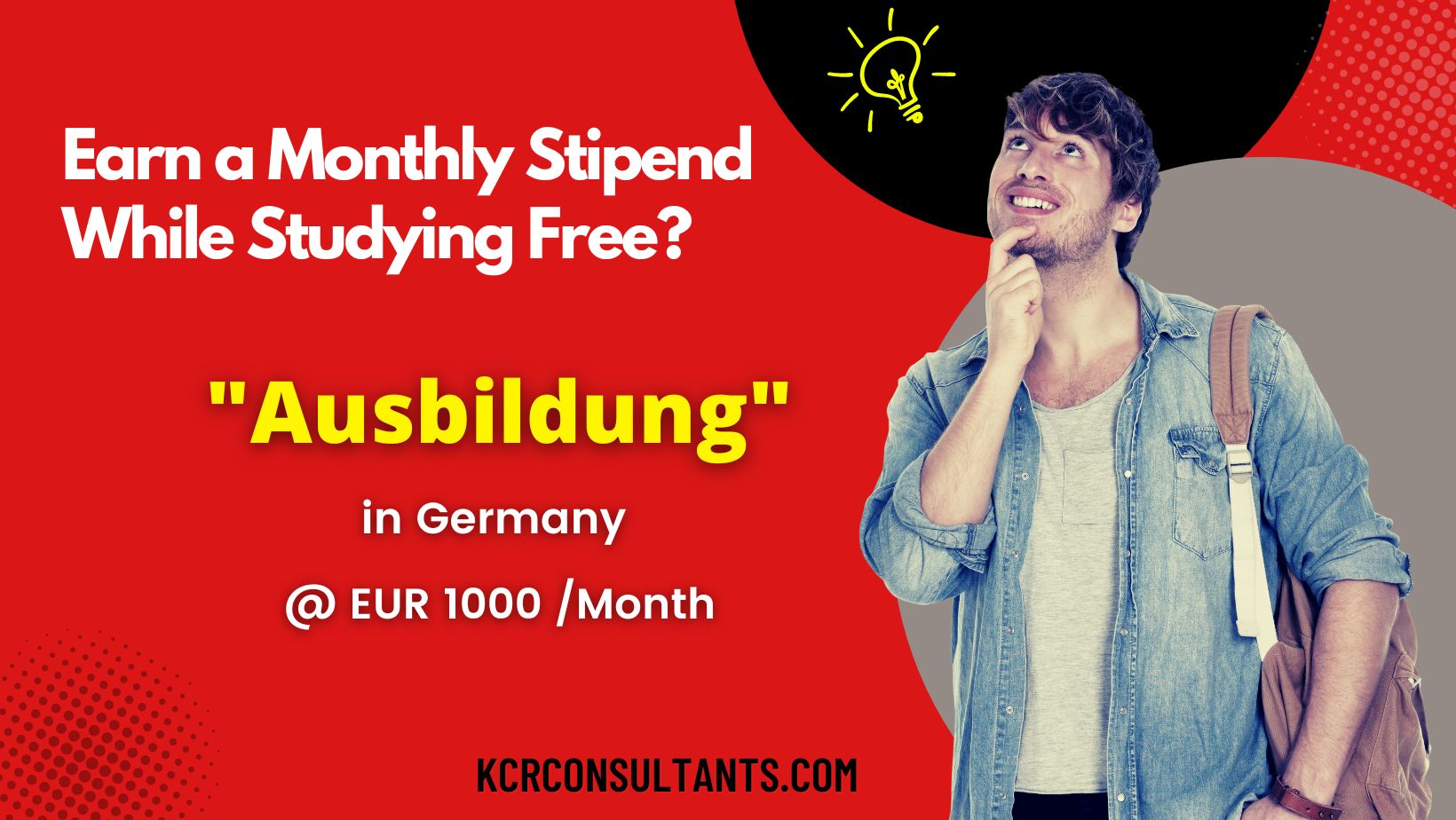 THE TRENDSETTING VOCATIONAL ROUTE TO GERMANY IS UNIQUE IN ITS NATURE AND SPIRIT.