Ausbildung Dental Assistant in Germany
Are you particular about oral hygiene?
You must take up an apprenticeship program (Ausbildung) as a dental assistant! 
Role of a dental assistant under Ausbildung in Germany
As a dental assistant, you schedule patient appointments, set up practice spaces, greet, counsel, and educate patients, issue prescriptions, take preventative precautions, support medical procedures, order helpful resources, complete the treatment, recovery, and financial plans, apply plaster to dental imprints, maintain, care for, and disinfect equipment, facilities, and tools. 
Requirements for a dental assistant under Ausbildung in Germany
You

support the dentist and ensure the patients are at ease.

You accurately record treatment and produce perfect invoices.

You protect patients from infections.

You keep things organised. 
Dental assistant training under Ausbildung in Germany
Dual Ausbildung training is necessary to operate as a dental assistant.
The three-year Ausbildung training programme is split equally between the vocational school and the doctor's office.
Classes are in a block format or on set days of the week.
You learn patient relations skills, practise management, and aid with dental procedures.
You develop the technical foundation and put your learning to use in the clinic or dentist's office.
You become acquainted with a root canal procedure and the therapeutic process.
You take part in professionally disinfecting your equipment and creating invoices for health insurance providers.
You take part in X-ray procedures, film and image processing, risk of caries assessment, and error analysis for quality control. 
Career prospects for a dental assistant under Ausbildung in Germany
Dental assistants assist surgeons and dentists in dental and university clinics that specialise in dentistry, oral medicine, and jaw medicine.

You can work in the health care system's public administration.

Your workplaces include

dentist offices,

dental clinics,

maxillofacial and orthodontic procedures, and

dental, oral, and jaw medical clinics at universities and health departments. 
Talk to KCR CONSULTANTS now! They will enlighten you about vocational training in Germany. 
Increase people's confidence with their shiny white teeth!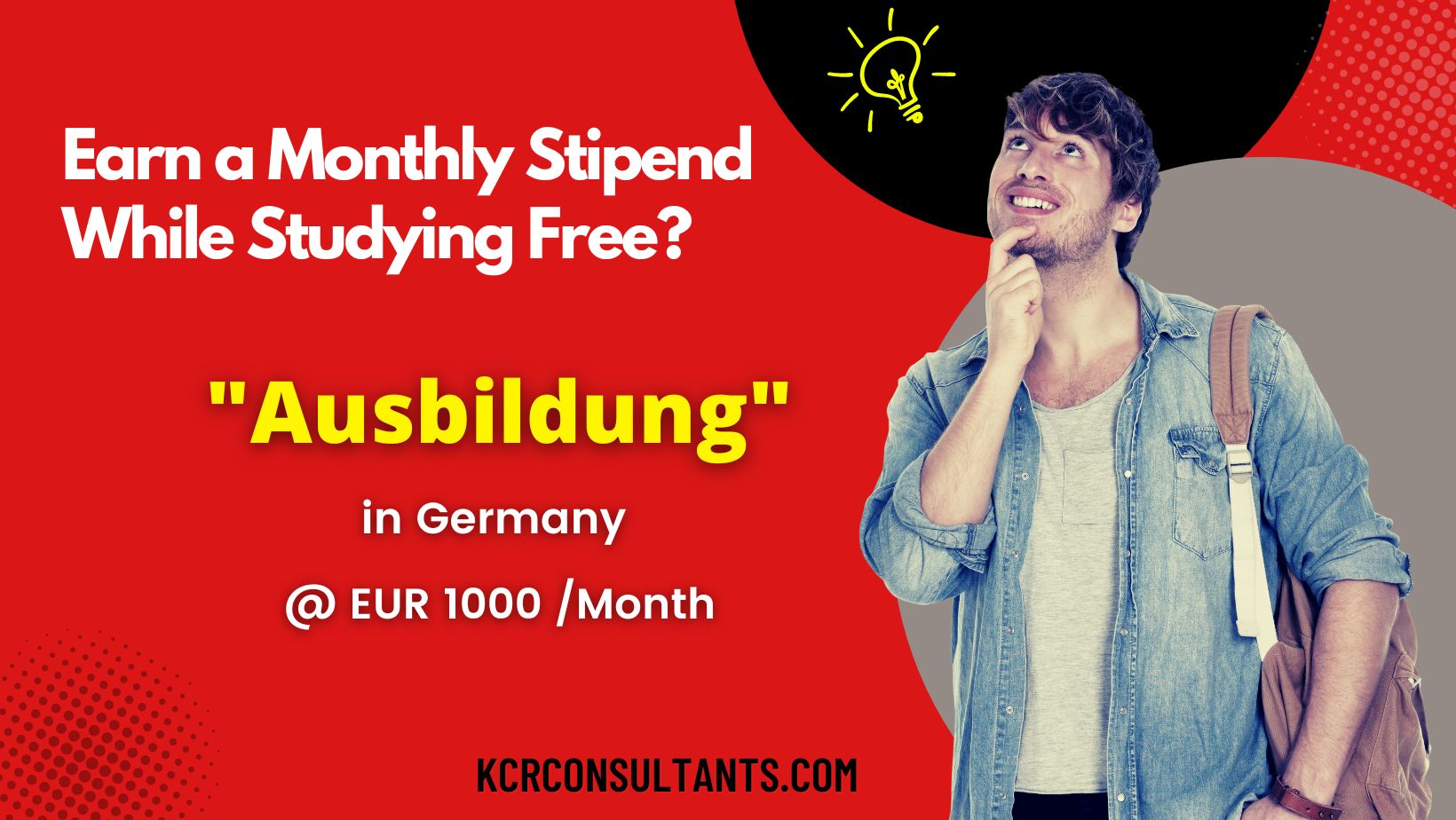 THE TRENDSETTING VOCATIONAL ROUTE TO GERMANY IS UNIQUE IN ITS NATURE AND SPIRIT.