Ausbildung Construction Mechanic in Germany
Have you always dreamt of building large steel and metal structures like machinery, aeroplanes, and bridges?
You should choose an apprenticeship (Ausbildung) as a construction mechanic! 
Role of a construction mechanic under Ausbildung in Germany
You work with metallic materials, including steel, aluminium, and copper.
You build parts and structures using various tools, such as elevators, ship hulls, and pedestrian bridges.
You oversee the client's quality control, documentation, and technical evaluation. 
Requirements for a construction mechanic under Ausbildung in Germany
You don't need a specific diploma from high school to pursue a career (

Ausbildung

) as a construction mechanic.

You need to be an expert in the craft.

You need to possess technical expertise.

You must be physically fit.

You must be good at technology, maths and physics.

 
Construction mechanic training under Ausbildung in Germany
You need three and a half years to complete the dual-structured Ausbildung training to become a construction mechanic.
You learn operational and technological communication, data protection, and environmental protection.
You also learn IT-supported system modifications, additive manufacturing processes, working with various materials and auxiliary materials, manufacturing components and assemblies, and using technical documents. 
Career prospects for a construction mechanic under Ausbildung in Germany
You can get employment as a construction mechanic in a variety of organisations.

You might create agricultural or construction-related machinery, while at a vehicle company, you might work on creating automobiles and other motorised vehicles.

Construction mechanics are required in shipbuilding, steel and metal construction, mechanical and plant engineering, and vehicle and rail vehicle construction.

Your work areas include construction sites, workshops, and on-site customers.

You have many skilled job openings in the thriving metal and electrical sector, having around 25,000 businesses.

 
Don't hesitate to talk to KCR CONSULTANTS now! Experts will explain the apprenticeship program in Germany. 
Build massive equipment and amaze your co-workers with your construction skills!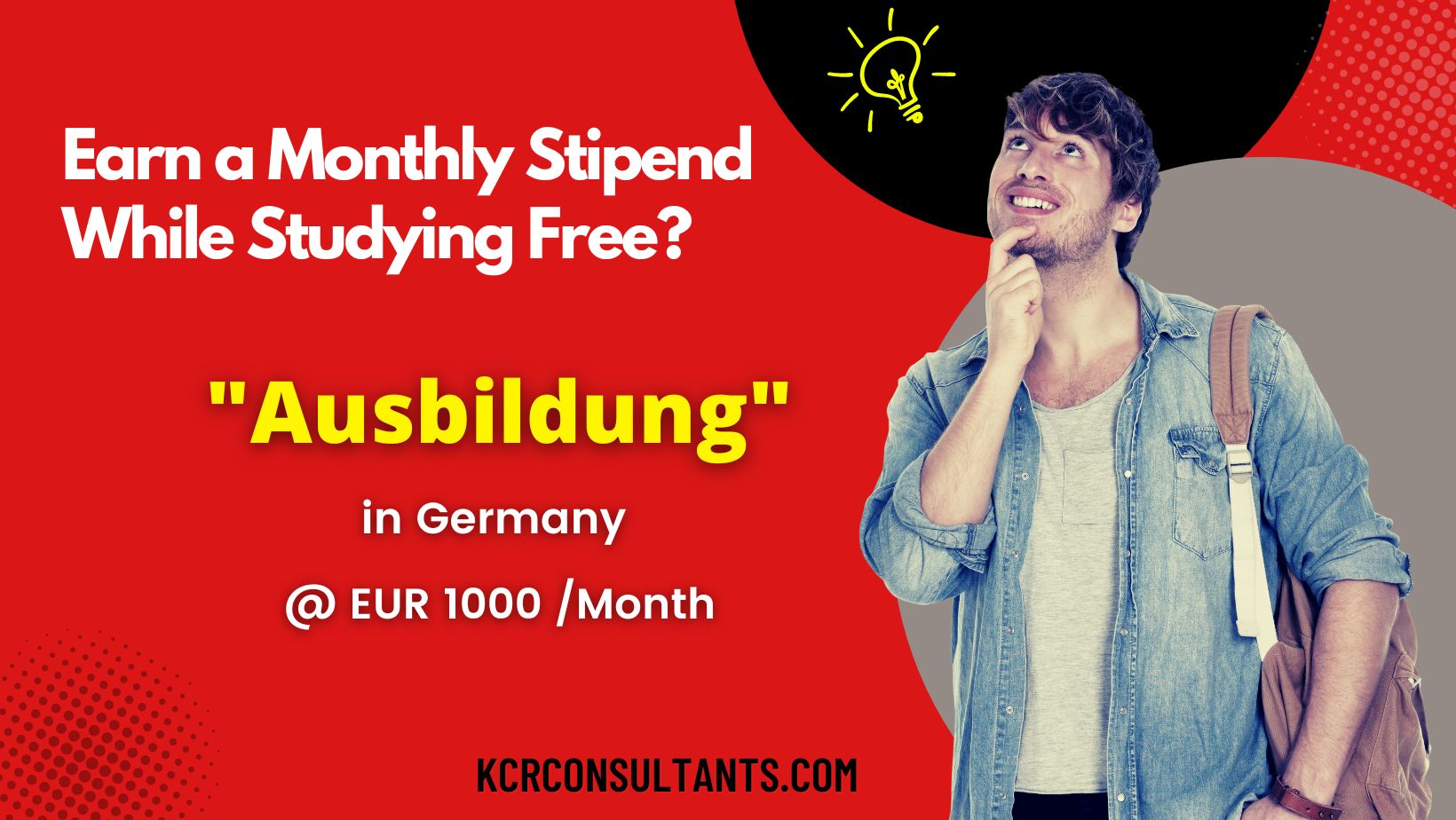 THE TRENDSETTING VOCATIONAL ROUTE TO GERMANY IS UNIQUE IN ITS NATURE AND SPIRIT.