Ausbildung Confectioner in Germany
Is your hidden skill related to making pastries?
Let's bring your talent into the limelight by taking an apprenticeship (Ausbildung) program as a confectioner!
Did you know the largest cake in the world measured 90 square metres?
Requirements for a confectioner under Ausbildung in Germany
You will work alone or with a team.

You perform manual labour.

You should bring steady hands and an attentive working style.

You work a lot while walking and standing.

You should prefer keeping things clean as hygiene is of the utmost importance.
Confectioner training under Ausbildung in Germany
Due to the pastry chef apprenticeship's dual nature (Ausbildung), you will work for an employer and attend a vocational school.
You learn to make tarts, cakes, petit fours, bread and rolls during your training to become a confectioner.
You are responsible for displaying and marketing the products made in the affiliated business.
You must start working early in your Ausbildung training as a confectioner since the sweets must always be fresh and ready.
Career prospects for a confectioner under Ausbildung in Germany
You have many alternatives when seeking the ideal apprenticeship position, including bakeries, cafés, confectioneries, large hotels, restaurants, and baking and confectionery businesses.

After finishing, you can proceed to advance your profession.

To operate your own sweets shop and instruct apprentices, you must first become a master confectioner.

You can enrol in specific courses to qualify for employment in a different food-related job.
Contact KCR CONSULTANTS now! They will elaborate on the Ausbildung course list.  
Let the smell of your finest snacks rule your workplace!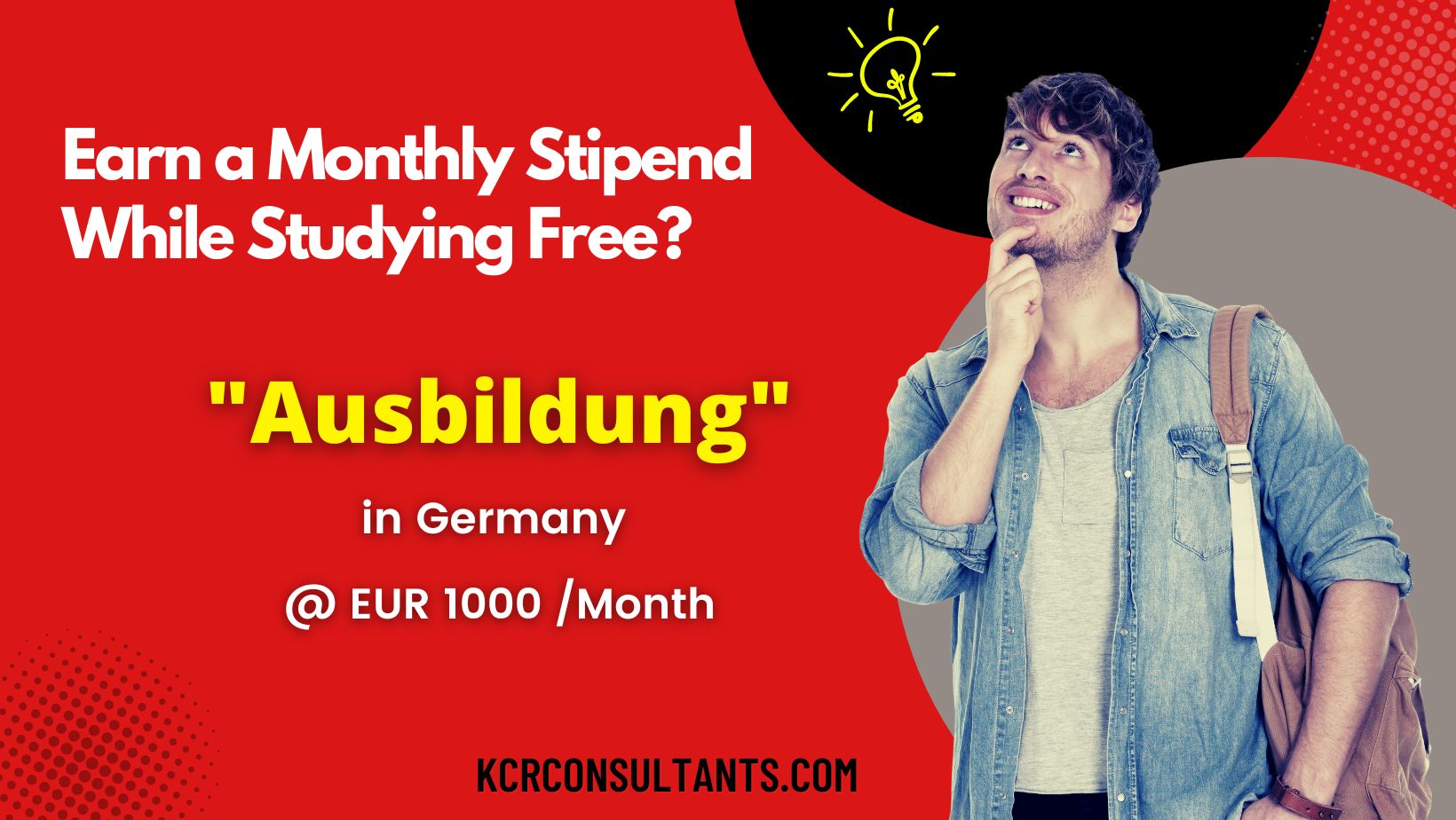 THE TRENDSETTING VOCATIONAL ROUTE TO GERMANY IS UNIQUE IN ITS NATURE AND SPIRIT.