Ausbildung Clerk in the Healthcare Sector in Germany
If it's your childhood dream to care for the sick and the needy, you are in the right place! 
Choose an apprenticeship (Ausbildung) programme as a clerk in the healthcare sector and fulfil your dream! 
Role of a clerk in the healthcare sector under Ausbildung in Germany
Healthcare personnel welcome patients at the counter for patient admissions, read the insurance card and examine the referral sheet.
You process the admission paperwork, compile the documents into a patient folder, and enter all patient data.
You submit an invoice for the services to the health insurance providers.
Healthcare workers shop around for the best deal on the necessary supplies when there is a shortage of syringes, scalpels, and cannulas.
You create strategies, compile all pertinent data, employ crystal-clear imagery, and collaborate with marketing specialists.
You participate in the bookkeeping process and compile the annual financial statements in accounting. 
Did you know that the healthcare industry presently employs almost 5.5 million people? 
Requirements for a clerk in the healthcare sector under Ausbildung in Germany
You are well-organised and enter data into the IT system.

You inform and counsel consumers about a range of services.

You need to work carefully as the amounts must be accurate.

You should have an upbeat social personality and strong communication skills. 
Clerk in the healthcare sector training under Ausbildung in Germany
Salespeople in the healthcare industry receive dual

Ausbildung

training over three years.

Trainees attend the vocational school during this period in blocks or on specific days of the week.

You need to understand labour market policy and analyse the fundamentals of budgeting.

You rotate through numerous company departments.

You cross off the quantities on the delivery note after comparing the reference number and amounts

Trainees enter new arrivals for patient admissions into the internal system on a computer. 
Career prospects for a clerk in the healthcare sector under Ausbildung in Germany
Most of your employment as a health care clerk will be in hospitals or preventative and rehabilitation centres.

You can work in hospitals, clinics, and doctor's offices.

You can also work for health insurance providers, rescue services, elderly nursing homes, or outpatient care facilities for the sick and elderly.

Retail establishments selling orthopaedic and medical products are also possible.

Your workplace areas include hospitals, prevention and recovery services, medical facilities, rescue services and health insurance, nursing homes, outpatient treatment for the ill, and the retail industry. 
Reach out to KCR CONSULTANTS right now! Counsellors will enlighten you about vocational training in Germany. 
Become a candle in the darkness to the weak and the weary!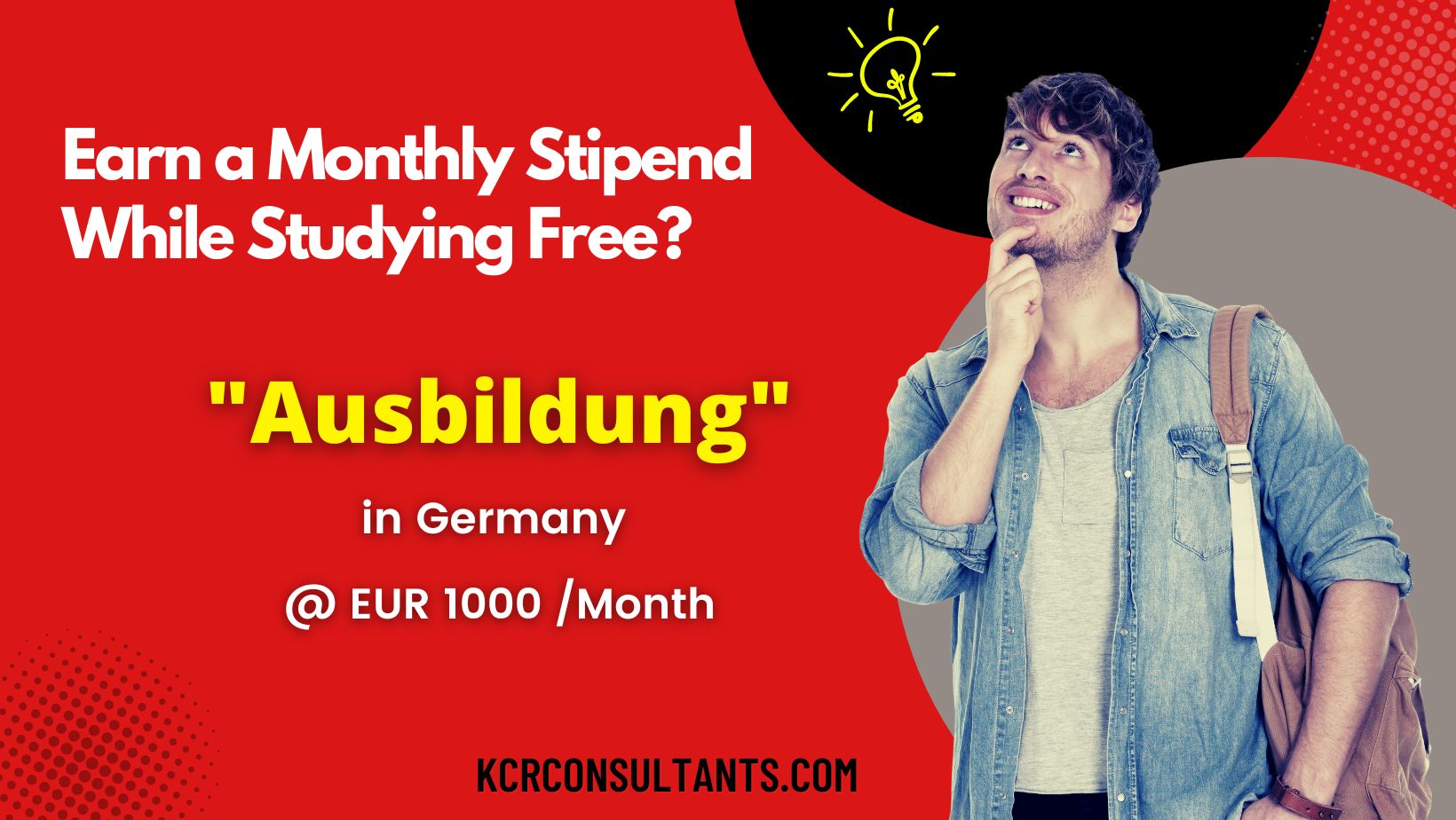 THE TRENDSETTING VOCATIONAL ROUTE TO GERMANY IS UNIQUE IN ITS NATURE AND SPIRIT.