Ausbildung Clerk in Retail in Germany
Get ready to be surprised!
An apprenticeship (Ausbildung) as a retail clerk is one of the most popular programmes in Ausbildung in Germany!
There is a significant need for retail clerks all over Germany, so enrol in an apprenticeship programme as a clerk in retail. 
Role of a retail clerk under Ausbildung in Germany
You resolve complaints, advise consumers and sell products.
You take over the cashing when there are many customers.
You place orders, handle billing, and decide on delivery dates.
You oversee quality assurance procedures while also being there during delivery. 
Requirements for a retail clerk under Ausbildung in Germany
You have strong communication abilities.

You must have a commercial perspective.

You should be friendly, transparent, and respectful.

You have a sense of obligation.

You must be strong in German and mathematics.

 
Retail clerk training under Ausbildung in Germany
You alternate between attending your training firm and the vocational school as part of your dual Ausbildung training to become a retail clerk.
You attend classes in arithmetic, accounting, and German.
You learn the fundamentals in the first year of training.
The Ausbildung training to become a shop clerk lasts three years.
You swiftly scan the items and accept the various forms of payment to prevent long lines at the checkout.
You learn to write statements, check the amounts of money, and count the money. 
Career prospects for a retail clerk under Ausbildung in Germany
There are many options because retail traders are required across the board and in many industries.

The items that will dominate your life in the future are entirely up to you.

You can work in a supermarket, fashion boutique, hardware retailer, electrical goods shop and sports store.

Once you've chosen the industry, you'll discover a lot about the industry's products.

You test your sales abilities in the salesrooms and complete paperwork in the office.
Speak with KCR CONSULTANTS now! They will enlighten you about the Ausbildung courses in Germany. 
Lend a helping hand to your customers, make them satisfied and bring joy to their faces!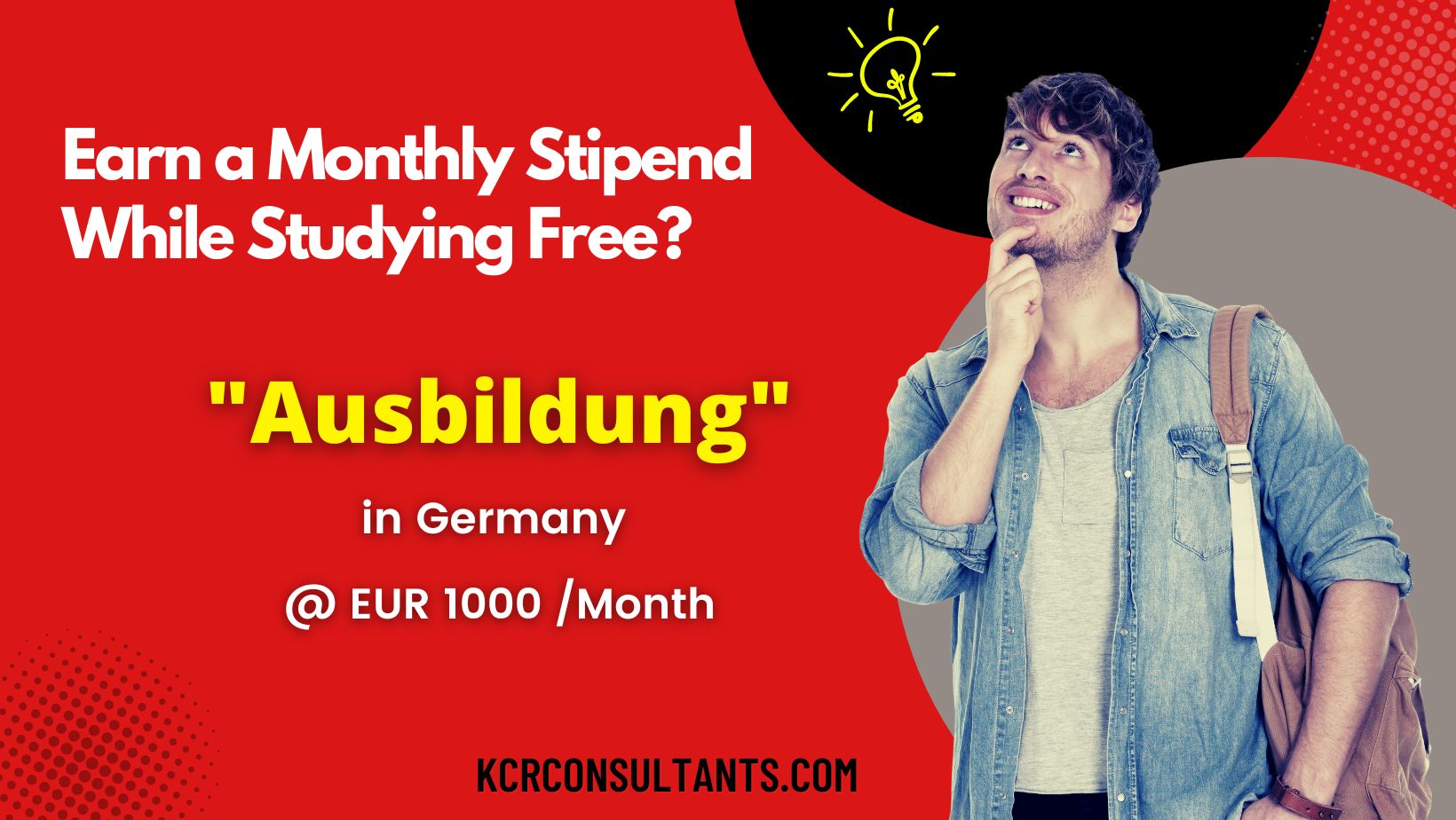 THE TRENDSETTING VOCATIONAL ROUTE TO GERMANY IS UNIQUE IN ITS NATURE AND SPIRIT.