Ausbildung Clerk in E-Commerce in Germany
Our daily lives now revolve around online trading, which makes up a sizable portion of our economy.
If you want to help people choose the right product in the commercial industry, take an apprenticeship (Ausbildung) programme for clerks in e-commerce! 
Role of a clerk in e-commerce under Ausbildung in Germany
You must constantly monitor your target market and be updated on the most recent trends.
You enter new products into the online store.
You are knowledgeable about the most crucial metrics in web marketing.
You reduce returns, cancel orders, address technical issues and create appropriate solutions.
You compose offers, create invoices, and monitor financial records.
A retailer in e-commerce interacts with its consumers online.
You advise about refunds, complaints, or the ordering procedure. 
Requirements for a clerk in e-commerce under Ausbildung in Germany
You have a solid grasp of math and numbers.

You must keep up with what's popular and your customer's desires.

Keeping track of everything is crucial so that no task is overlooked.
Clerk for e-commerce training under Ausbildung in Germany
The three-year Ausbildung training programme for e-commerce merchants is based on other commercial professions.
You learn to schedule deliveries, pick the best logistics provider, or efficiently manage inventories.
It requires a significant amount of analytical work.
You rely on marketing and sales via internet trading.
You learn to gather, complete, and create product data for goods and services.
You pick and employ the appropriate payment methods.
You organise the construction and advertisement display and check its location. 
Career prospects for a clerk in e-commerce under Ausbildung in Germany
You can work anywhere that focuses on online trading if you work in the e-commerce industry as a merchant.

 

It includes online merchants and multichannel retailers.

You work for businesses that offer their goods online and in physical storefronts.

Since you operate primarily online, you have the flexibility to work from anywhere.

It is also possible that you may assist your group at the warehouse or the photo studio. 
Come to KCR CONSULTANTS now! Experts will elucidate vocational training in Germany. 
Take control of the online world and multiply your business exponentially!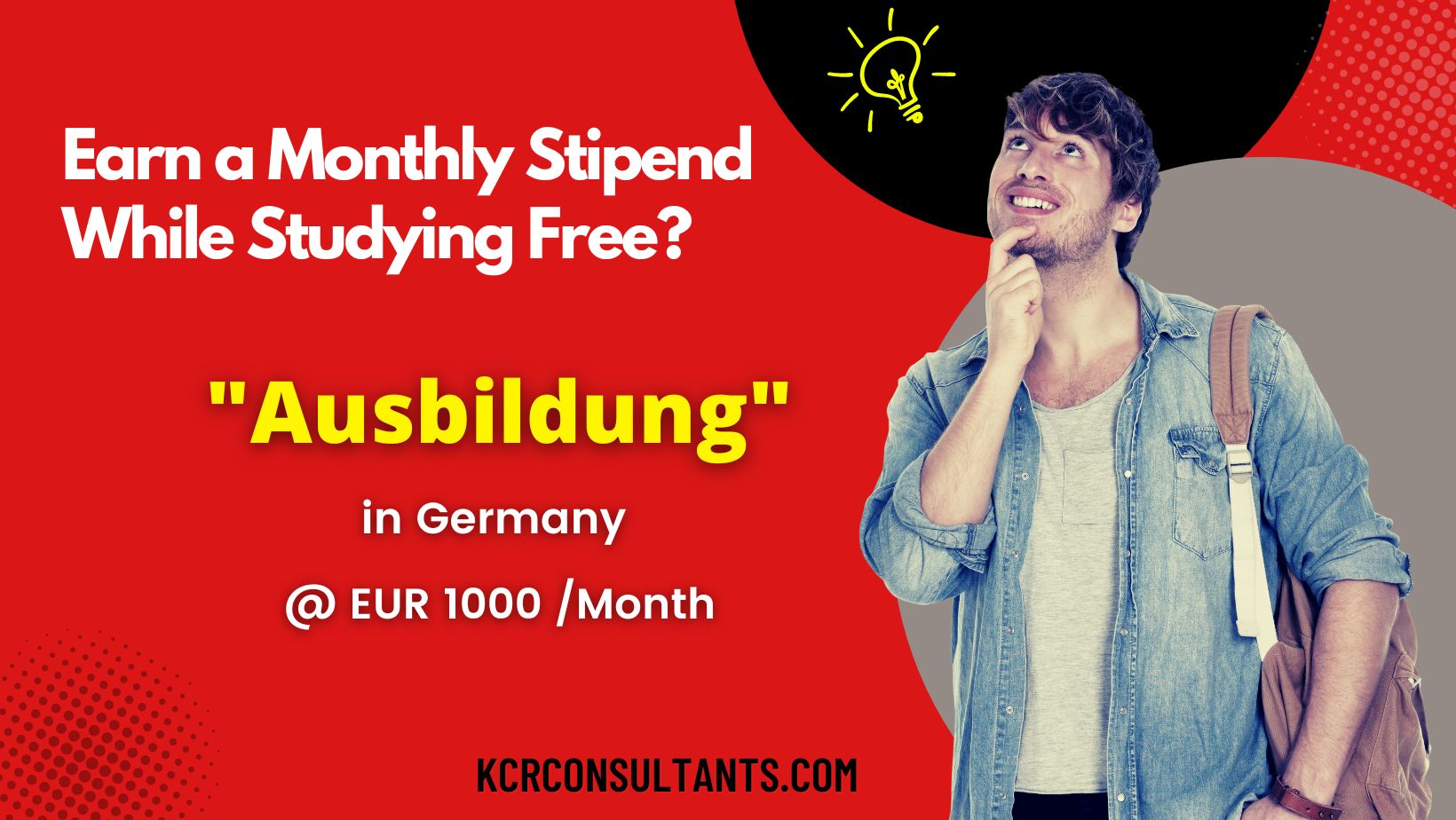 THE TRENDSETTING VOCATIONAL ROUTE TO GERMANY IS UNIQUE IN ITS NATURE AND SPIRIT.