Ausbildung Clerk for Office Management in Germany
If you want to work in an office, choose an apprenticeship program (Ausbildung) as a clerk for office management!
Role of an office management clerk under Ausbildung in Germany
An office clerk has tasks like passing critical calls to the boss, responding to client inquiries, and getting in touch with service providers to complete an order.
You check incoming payments, compose business letters, respond to emails, and are proficient in standard computer applications.
You welcome customers who have registered and job applicants for interviews.
If clients have complaints or recommendations for improvement, you comment on them or forward them to the accountable workers.
You manage invoices, keep track of payments, or maintain a cash register as an office management clerk.
Requirements for an office management clerk under Ausbildung in Germany
You have organising abilities.

You are the point of contact for employers, workers, and clients.

You should be outgoing and accepting of new ideas.

You must possess meticulous work habits.
Office management clerk training under Ausbildung in Germany
Because it is a three-year dual apprenticeship (Ausbildung), the apprentice will spend some of each week working for an employer and the remainder attending a vocational school.
You spend several months at a time working for the company before spending a few weeks in a vocational school (Ausbildung).
The training company places the aspiring office management clerks in a specific department from the beginning to become familiar with all the work procedures there.
Trainees specialise in elective qualifications, including human resources management or logistics, in the second year.
Business procedures teach you how to handle orders, create invoices, and understand the workings of commercial control.
You learn time management techniques, information acquisition strategies and digital timetables.
You learn to use spreadsheet applications, make price calculations, and brush up on your arithmetic abilities.
Career prospects for a clerk in office management under Ausbildung in Germany
Most businesses have an office where the administrative work is done.

You can work in practically every business.

There is a wide range of options, whether in a banking institution, an energy provider, or even a department store.

After completing your

Ausbildung

training, if you have worked for at least three years, you can continue your education to become an accountant, where you compile and analyse what is essential for business planning.

After the training, you can work with a university or academy to complete a bachelor's degree.

Office management clerks are highly needed across nearly all industries.

The training programme has been updated, making it even more suited to upcoming difficulties. 
KCR CONSULTANTS will disclose everything about the Ausbildung course list. 
Your exceptional management skills create a niche for yourself in the business industry!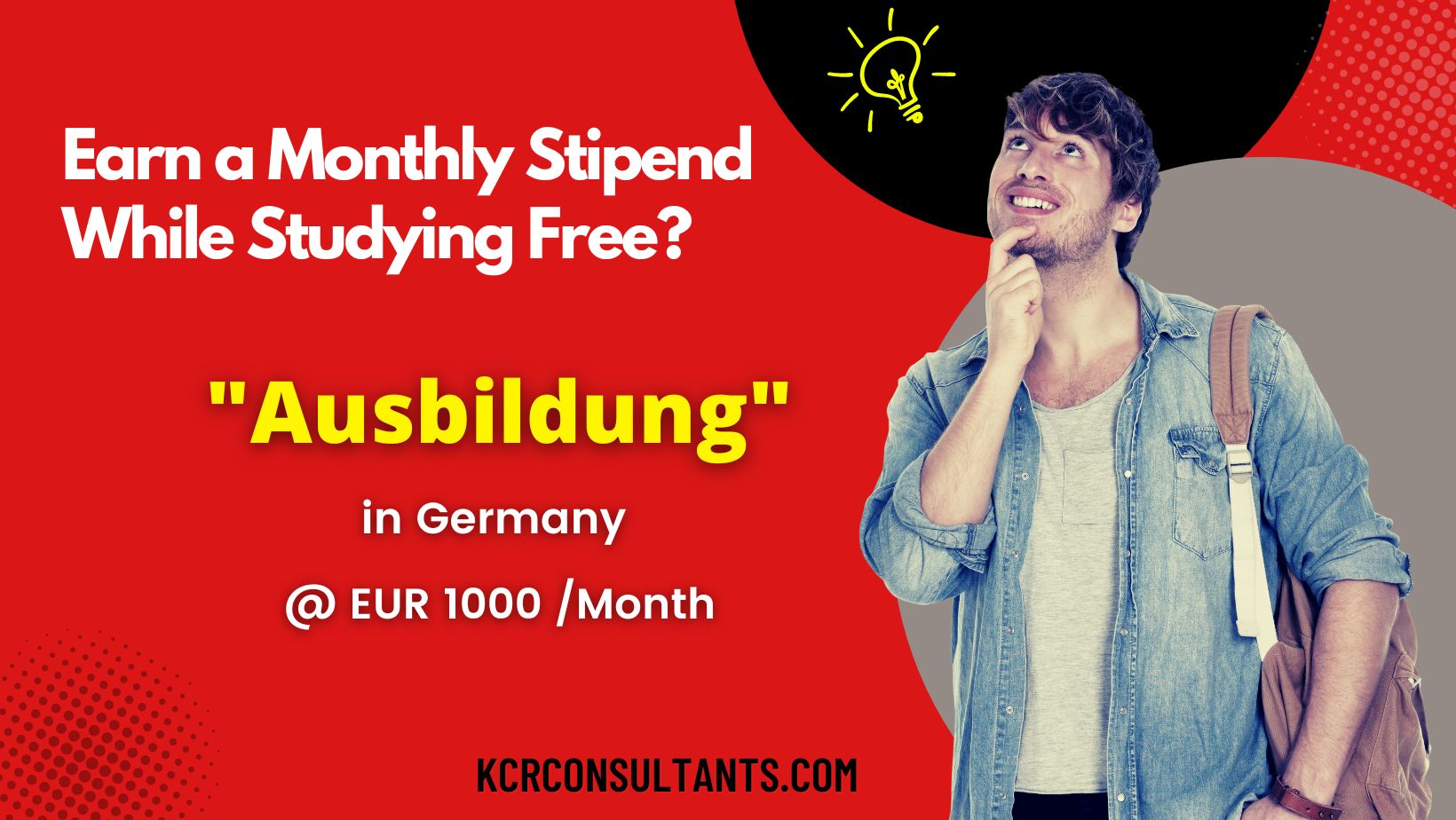 THE TRENDSETTING VOCATIONAL ROUTE TO GERMANY IS UNIQUE IN ITS NATURE AND SPIRIT.