Ausbildung Clerk for Forwarding and Logistics Services in Germany
Millions of items are moved daily, often across long distances from the nearby organic farms to entire oceans.
Are you excited about these long-distance logistics services?
Why not do an apprenticeship (Ausbildung) program as a clerk for forwarding and logistics services? 
Role of a clerk for forwarding and logistics services under Ausbildung in Germany
You plan a seamless flow of incoming and exiting products.
You coordinate the collection and delivery of the items, monitor the transports crossing borders, organise tours, and designate the drivers.
You take charge of complaints, damage reports, and customs restrictions.
You compute and calculate prices to produce a written offer, shipping business costs, interim storage costs, and insurance.
You seek, compile, and examine transport documentation.
You prepare the invoice after handling and documenting everything successfully. 
Requirements for a clerk for forwarding and logistics services under Ausbildung in Germany
You require strong math skills in fundamental arithmetic.

You must possess good judgement and maintain a welcoming tone.

You excel at maintaining focus while applying significant reasoning to plan thorough assignments.

You always pay close attention to the outcomes of your labour.
Clerk for forwarding and logistics services training under Ausbildung in Germany
The Ausbildung training is broken up into a corporate and an academic component.
The Chamber of Industry and Commerce exam is the final step in the Ausbildung training process.
The vocational school offers broad German, economics, and social studies classes.
You prepare invoices, records, and payment orders.
You receive theoretical instruction in the various procedures and training in the standard computer software.
You learn to write contracts and which insurance policies to consider.
The emphasis is on the marketing and external presentation of the business.
Career prospects for a clerk for forwarding and logistics services under Ausbildung in Germany
Companies in the logistics industry may employ you.

The distinction between warehousing, freight handling, and forwarding is made.

Transferring products from a cargo ship to a truck is the main emphasis of cargo handling.

The warehouse handles expert long-term or interim storage because not all commodities can be used without interruption.  
Let KCR CONSULTANTS know about your desire. They will tell you about the Ausbildung program in Germany.  
Deliver thousands of parcels worldwide smoothly and securely with your logistics skills!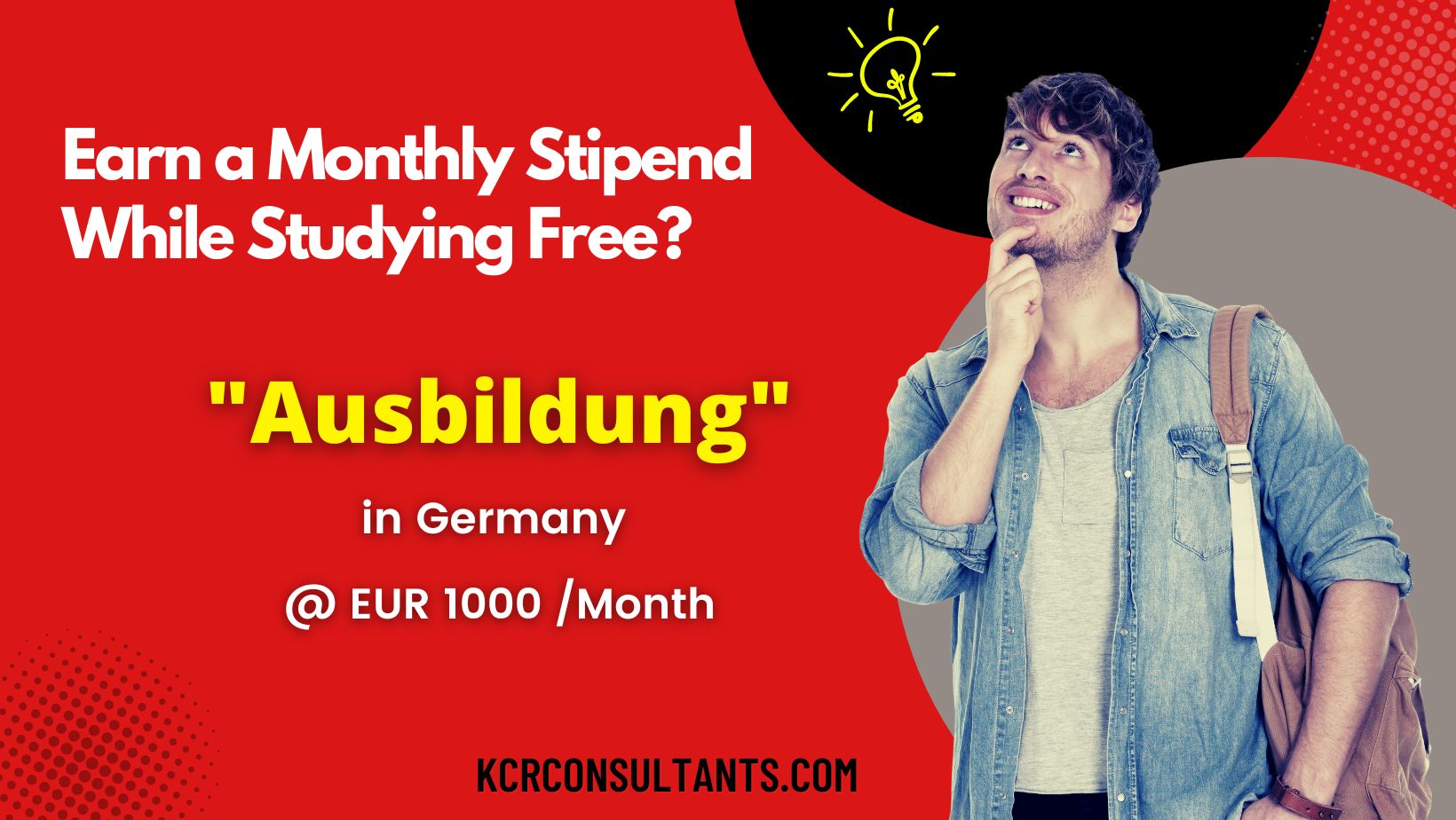 THE TRENDSETTING VOCATIONAL ROUTE TO GERMANY IS UNIQUE IN ITS NATURE AND SPIRIT.