Ausbildung Carpenter in Germany
If you fancy those carpentry tools and enjoy working with them, then an apprenticeship program (Ausbildung) as a carpenter is the perfect fit for you! 
Carpenter training under Ausbildung in Germany
The first step in Ausbildung training is where the carpenter must meet with the customer to go over the product idea.
You are dealing with people and working in the workshop, so you should be amiable and outgoing.
Machines can handle the job, but manual labour is necessary for the more delicate tasks.
The items include cabinets, seating equipment, tables, windows, doors, interior fittings, trade show and shop fittings.
You work in homes or offices to lay parquet floors and install built-in furniture, room dividers, or wall coverings.
You install windows, staircases, and doors.
A carpenter's duties include creating patterns and mending broken furniture.
The first year of dual Ausbildung training as a carpenter in full-time classes at vocational schools is often a primary vocational training year. 
Did you know that Harrison Ford was a master's-educated carpenter? George Lucas came across him as he was executing a directive from him. 
Requirements for a carpenter under Ausbildung in Germany
You should be imaginative, diligent, and skilled with hand tools.

You will encounter saws, an angle grinder, and heavy machinery in your regular work.

You process and design separately using materials like plastic, metal, and glass, most of which you do while standing.

You tend to be more introverted and enjoy concentrating on one project with your hands. 
Did you know Nuremberg is home to the 25-meter-high chair with the largest seat ever recorded by Guinness World Records? 
Career prospects for a carpenter under Ausbildung in Germany
You can become a state-certified technician in wood technology.

You can obtain state certification as an interior design technician.

As a master carpenter, you can work for an employer or manage a specific field of expertise.

You can pursue restoration training.

You can train to be an architect, interior designer, designer, or engineer in wood and plastics technology.

You can start your own carpentry business if you want to work for yourself.
KCR CONSULTANTS is the place to know about the Ausbildung course list.
Become a pro in carpentry and build a masterpiece!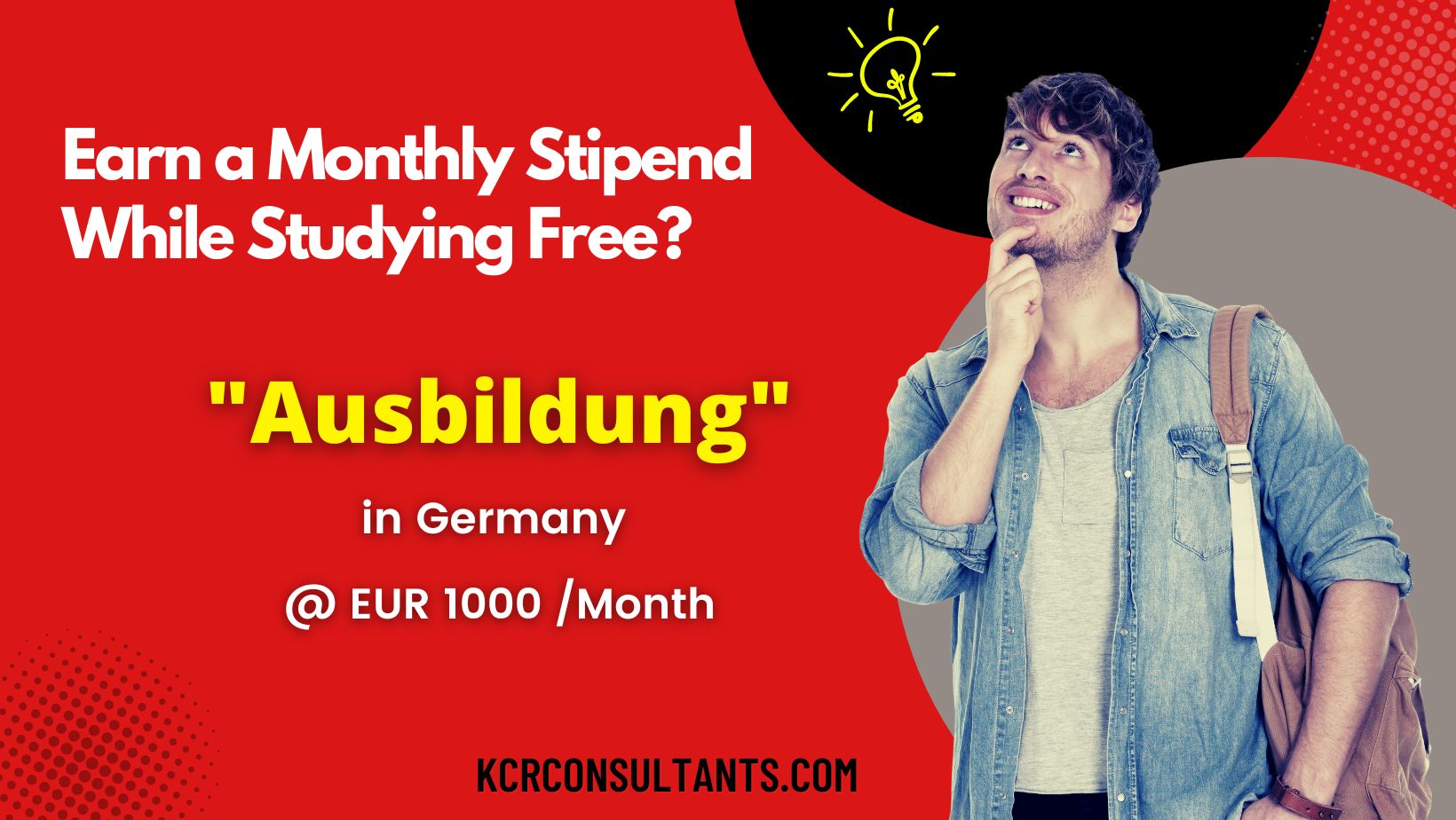 THE TRENDSETTING VOCATIONAL ROUTE TO GERMANY IS UNIQUE IN ITS NATURE AND SPIRIT.