Ausbildung Butcher in Germany
If you love meat and can't get enough of it, becoming a butcher's apprentice (Ausbildung) can be a fantastic fit.
Role of a butcher under Ausbildung in Germany
To cut the meat into pieces and make it ready for sale, a butcher must first determine the meat's quality.
Depending on the recipe, the meat is boiled or roasted before spicing.
The finished products are then packaged and neatly displayed on the sales counter.
The decorating of the sales area and storefront windows is crucial.
Cleanliness is at least as significant. Customers leave the store if the floor is greasy and the ceiling lighting is so severely infested with dust that it no longer emits any light.
Keeping everything clean is one of your responsibilities.
When the food is ready, set up the buffet, and prepare some dishes for the guests.
Customer contact is just as crucial as manual abilities.
They frequently have inquiries regarding the initial preparation or subsequent processing of the goods.
You ought to ‌answer any inquiries they may have about the components or the animal's provenance.
Your responsibilities will differ when working in a butcher shop, retail, wholesale, or industry.
Career prospects for a butcher under Ausbildung in Germany
You need three years of

Ausbildung

butcher training. You manufacture meals, preserves, meat and sausage goods, and products for delicatessens.

Working at butcher shops involves selling the goods and giving consumers advice.

Depending on the form and structure, additional training and master's examination preparation can take three months to a year.

You take on managerial responsibilities in the butcher trade as a master craftsman.

The course lasts six to eight semesters.

You can work in public relations or consumer advice after graduating.

It's also feasible to take the first step toward independence as a consumer counsellor or public relations manager. 
Speak with KCR CONSULTANTS and receive information about Ausbildung in Germany program. 
Impress your customers with your delicate meat-cutting skills and handling of big knives!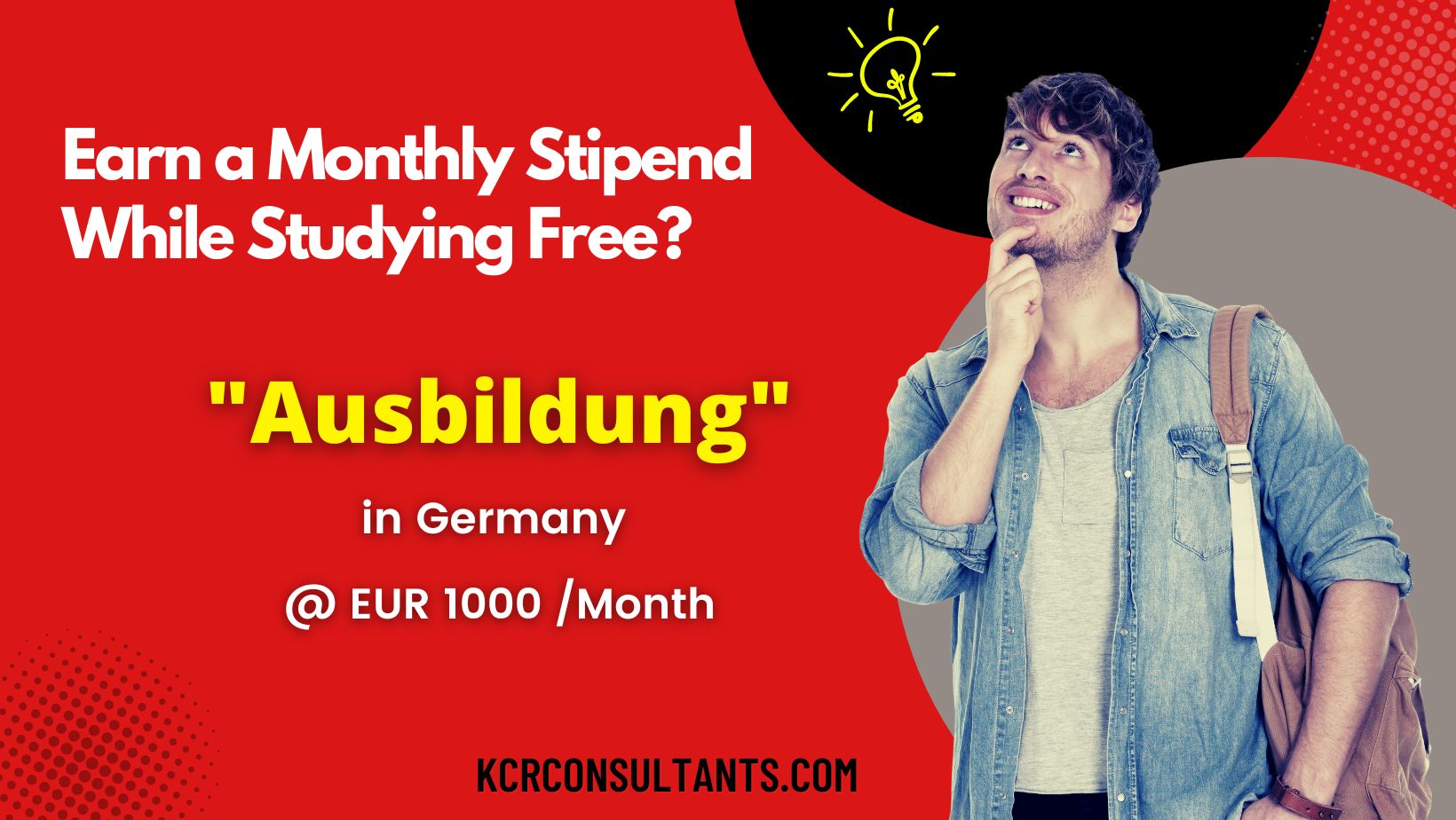 THE TRENDSETTING VOCATIONAL ROUTE TO GERMANY IS UNIQUE IN ITS NATURE AND SPIRIT.