Ausbildung Building Construction Maker in Germany
Do you enjoy driving past impressive skyscrapers?
Why not take an apprenticeship program (Ausbildung) as a building construction maker and become a part of them?
Did you know Kazakhstan is home to the world's tallest chimney? It stands 422 metres tall.
Role of a construction worker under Ausbildung in Germany
Your daily schedule will change as a result of the various deepenings.
You mainly deal with bricklaying jobs when you are a bricklayer.
It entails applying screeds, installing prefabricated reinforced concrete components, and constructing casings for the liquid construction material.
The formwork is once more removed after solidification.
If bricklaying isn't your thing, consider specialising in chimney building.
You're in for work in the field of installing and maintaining combustion systems.
If you want to specialise in concrete and reinforced concrete construction, you will primarily deal with reinforced concrete projects.
You install steel reinforcement systems and fix the formwork.
Requirements for a building construction worker under Ausbildung in Germany
Sensitive minds should not attempt to work as expert construction labourers.

You should be unafraid of heights and waterproof. 

Physical training is required.

Muscle power is needed. 

You should possess strong technical expertise and a solid comprehension of mathematics and physics. 
Building construction worker training under Ausbildung in Germany
You must be ready for two years and dual Ausbildung training as a future skilled construction worker.
You go to school at the vocational school while simultaneously working practically on a construction site.
You will receive a form of fundamental instruction in your first year of training that is common to all training vocations in the construction sector.
You will acquire general information about structural engineering and the different materials you work with on-site at the vocational school.
You strengthen your understanding of a subject in your second year of Ausbildung training, building on your previous expertise.
Bricklayers, concrete and reinforced concrete workers, and furnace and chimney workers are the principal alternatives.
Did you know Dubai's Burj Khalifa, which rises 828 metres, is the highest structure in the world?
Career prospects for a building construction worker under Ausbildung in Germany
You construct chimneys and furnaces for industrial use as a furnace and chimney builder.

You work on residential and industrial construction projects.

You also work on more complex projects like bridges or dams.

As a foreman, you take on planning duties and keep track of the technological advancement on the construction site.

You'll move up the income ladder and the collective bargaining agreement with a master's degree in your pocket.

 

In addition to completing an apprenticeship, you need several years of professional experience to become a factory foreman.

As a state-certified structural engineering technician, you will be involved in the design and management of projects in building construction or concrete and reinforced concrete structures. 
KCR CONSULTANTS is the place to clear your doubts about vocational training in Germany. 
Build huge skyscrapers and tell others proudly that you were part of an incredible project!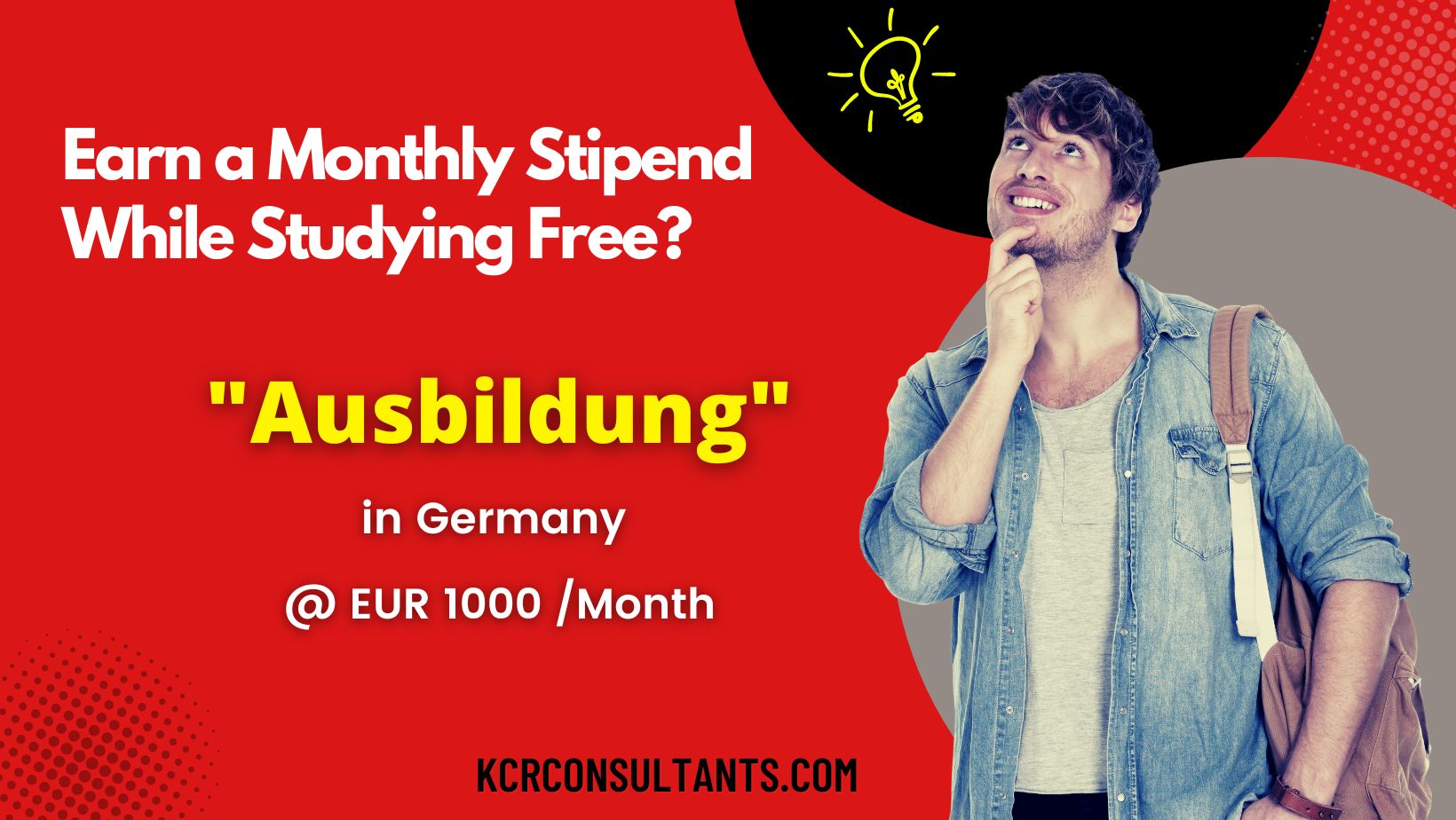 THE TRENDSETTING VOCATIONAL ROUTE TO GERMANY IS UNIQUE IN ITS NATURE AND SPIRIT.