Ausbildung Bricklayer in Germany
Do you feel you might have the hidden skill of laying perfect bricks with the perfect blend of raw materials?
Choose an apprenticeship (Ausbildung) program as a bricklayer! 
Role of a bricklayer under Ausbildung in Germany
You create site gates or barriers, redirect traffic and secure the work site.
Bricklayers procure the required supplies, equipment, and tools from building firms or cement factories.
You are in charge of concreting the foundations.
You prepare the mortar and stack the stones.
You need to act quickly if a stone isn't straight because it needs to be fixed with a mason's hammer before the mortar hardens.
You use plastering machines to apply the proper plaster base, such as thermal insulation plaster or synthetic resin plaster, to ceilings and walls.
You maintain and renovate older structures. 
Requirements for a bricklayer under Ausbildung in Germany
You should enjoy manual labour and have at least held a hammer before applying to be a bricklayer.

Being spatially aware is advantageous.

You should be willing to assist others, just as you may anticipate others helping you.

Even when the temperature is below zero, manual labour is required to build dwellings because it can get quite hot in the summer.

You should be strong and tolerant of heat, cold, wetness, and wind extremes. 
Bricklayer training under Ausbildung in Germany
You require three years for the dual-structured brickwork apprenticeship (Ausbildung) programme.
You assist in building sites in practice, where you work under supervision.
You will receive the essential concepts for your jobs, like setting up a construction site or building walls.
You learn construction technology job descriptions and a general understanding of the construction business.
You learn about various materials, tools, and machines, planning needs and expenses. 
Career prospects for a bricklayer under Ausbildung in Germany
You can work as a bricklayer for businesses in the construction sector that specialise in building construction, renovation and modernisation, or production construction. 
Get in touch with KCR CONSULTANTS! Counsellors will elaborate on the apprenticeship program in Germany.
Lay bricks perfectly, with ease, like drinking a bottle of water!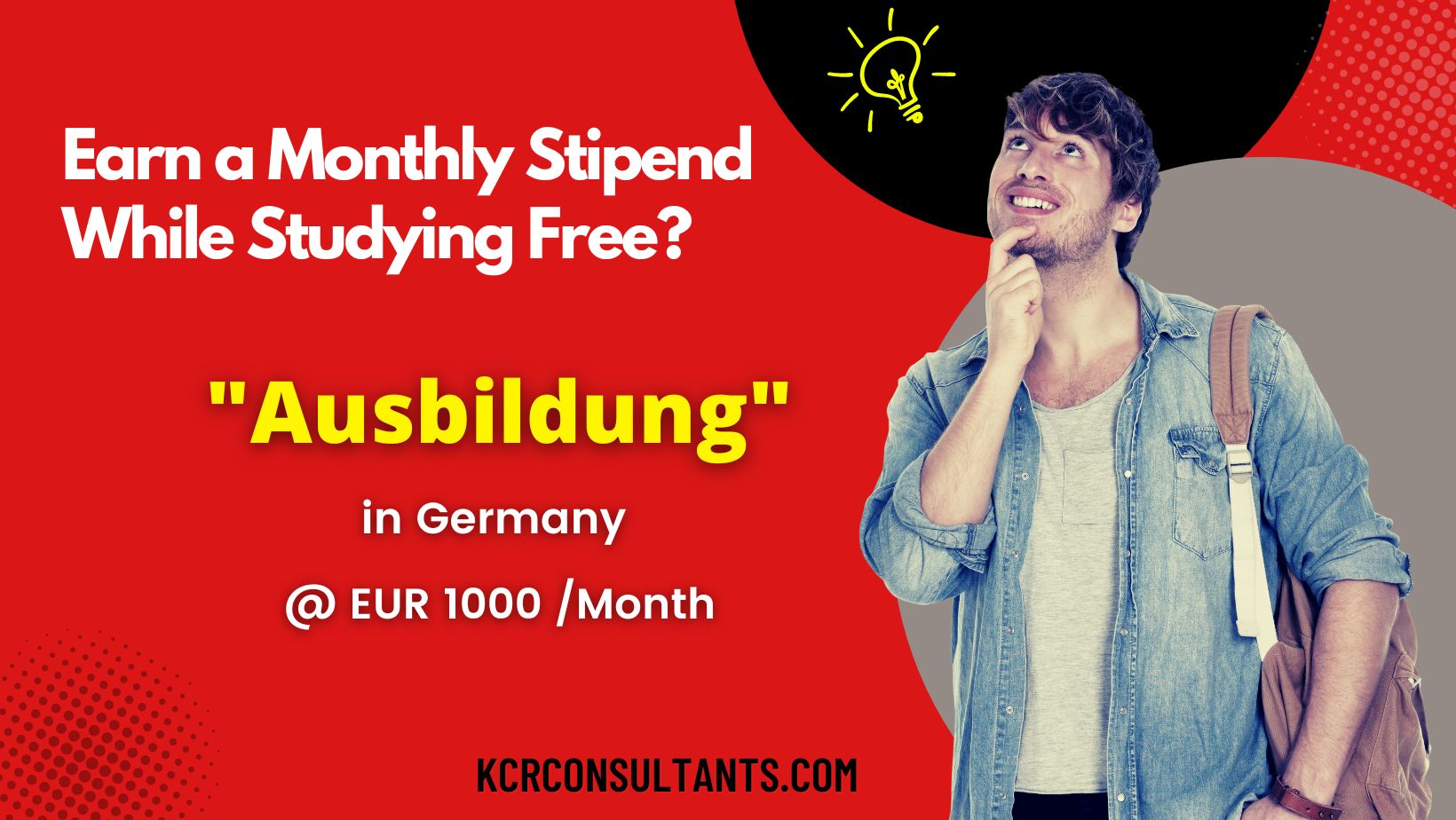 THE TRENDSETTING VOCATIONAL ROUTE TO GERMANY IS UNIQUE IN ITS NATURE AND SPIRIT.