Ausbildung Beautician in Germany
You are the person who always tries something new to your skin and experiments with many beauty tricks. Am I right?
Go on and choose an apprenticeship (Ausbildung) program as a beautician. 
Role of a beautician under Ausbildung in Germany
Your daily job includes hair removal, skincare, and hand and foot care.
Your package also includes massages and other forms of relaxation so that the client leaves the cosmetics studio feeling comfortable and gorgeous.
In addition to having a strong sense of intuition and a keen interest in cosmetics, you also need to have a talent for working with others. 
Requirements for a beautician under Ausbildung in Germany
You should not be frightened of contact if you want to become a beautician.

Cosmetics students frequently test and experiment with various applications on one another.

You must prepare yourself for the possibility of returning home with misaligned eyebrows or brightly coloured nails.

You should bring great sensitivity and interest in the most recent cosmetic trends.

You should have a lot of joy pampering and counselling your fellow humans because it is well known that the customer is king.
Beautician training under Ausbildung in Germany
You discover how distinct skin types are classified and treated and what components are used in various cosmetics.
You become familiar with the complete toolkit a beautician has for taking care of your skin, from packs to steam baths and masks to compresses.
You learn to reach the hair, whether it be with wax, a laser, tweezers, or creams.
You have many options to choose between in-company training and training at a school (Ausbildung).
The three-year in-company Ausbildung training takes place in a spa hotel or a beauty parlour. 
Career prospects for a beautician under Ausbildung in Germany
You can find employment in fields like a salon, wellness hotel, or health resort, where you can indulge your paying clients if you're a beautician. 

Many beauticians aspire to work for themselves.

You need a sizable clientele to support yourself as a self-employed person.

Drugstores and perfumeries employ beauticians in sales and consulting.

Following your training as a beautician, you can enrol in various additional training programmes, such as those for nail designers or make-up artists, to improve your work prospects.  
Let KCR CONSULTANTS help you make your dream come true by assisting in the Ausbildung programme in Germany.  
Beautify the world with your exquisite skills at your fingertips!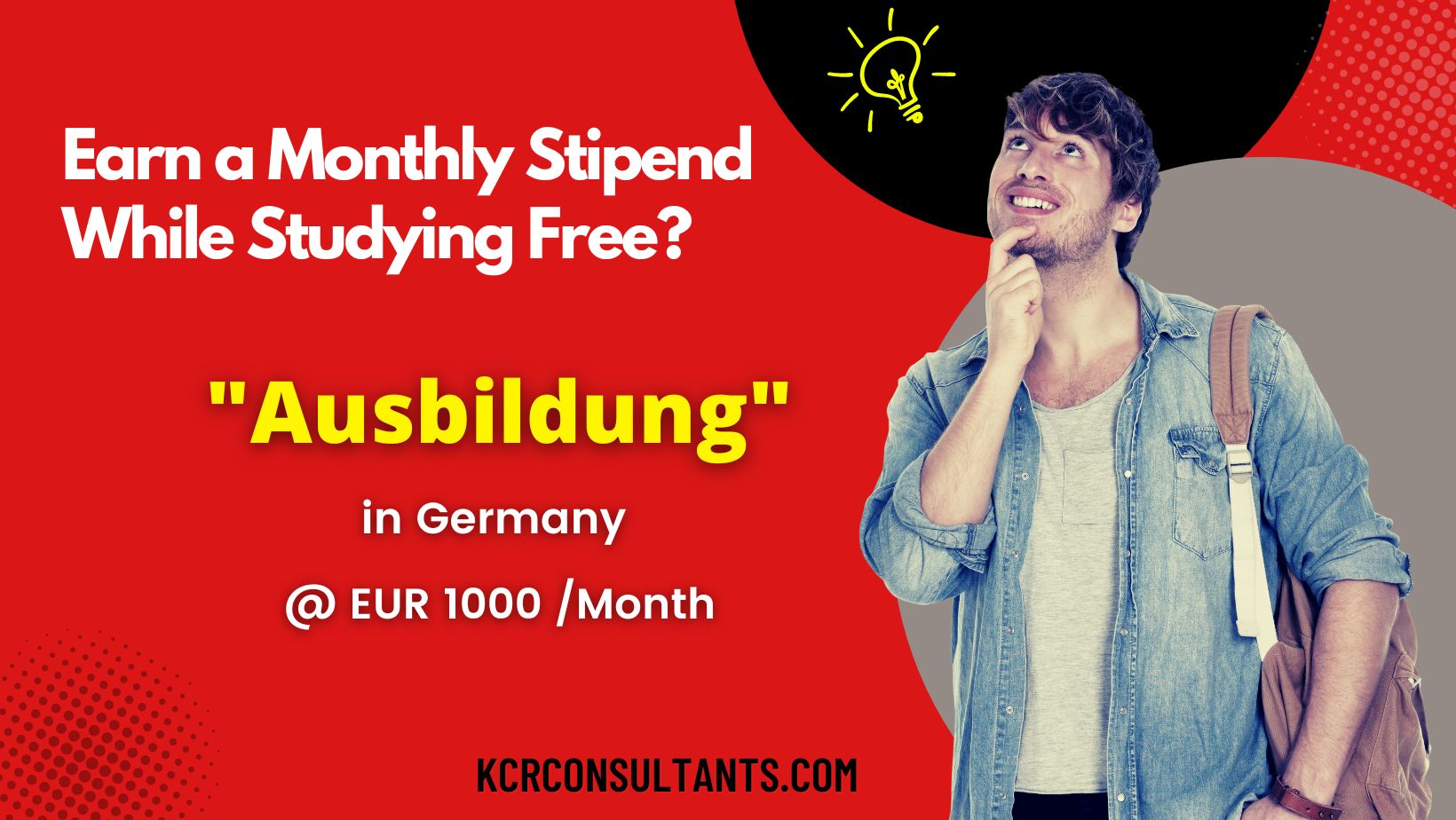 THE TRENDSETTING VOCATIONAL ROUTE TO GERMANY IS UNIQUE IN ITS NATURE AND SPIRIT.