Ausbildung Aircraft Mechanic in Germany
If you want to work with those huge machines, take an apprenticeship program (Ausbildung) as an aircraft mechanic!
Did you know that the first model helicopter that could fly was constructed and displayed in 1784?
Aircraft mechanic training under Ausbildung in Germany
The Ausbildung training to become an aviation mechanic is split between a vocational school and a business.
You need to specialise in one of three areas after passing an intermediate exam, which you must take before the end of the second year of instruction.
You are a genuine all-rounder in maintenance technology, which focuses on securing and testing missiles and their parts.
It implies that you do maintenance tasks and inspections on both civilian and military aircraft.
Using CNC technology, you will discover how parts are taken apart and put back together using technological tools like welding equipment, riveting robots, or processing machines.
Did you know there are roughly 80,000 aircraft in the sky every day?
You put each component together by the technical drawings, building the entire aeroplane piece by piece.
Since you are primarily concerned with the assembly and control of engine systems in this training, it is a little more in-depth than training to become an aircraft technician without an engine technology speciality.
You will visit the sizable workshops where an aeroplane's separate parts are assembled while training to become an aircraft mechanic.
The theoretical fundamentals, such as electrical engineering, aerodynamics, and materials engineering, will then be taught at the vocational school. 
Career prospects for an aircraft mechanic under Ausbildung in Germany
Engineering is one subject you can study to advance your education.

You can complete your vocational certificate while still in school, giving you full access rights.

You can enrol in a master craftsman programme.

With further training, you can learn aeronautical engineering.

Additional training as a technician is available in several professions, and you take an exam.

In addition to managing manufacturing and assembly operations, industrial supervisors in aircraft construction and aeronautical engineering also hold managerial positions.

Aircraft mechanics utilise this training to evaluate newly installed elements for safety, quality, and functionality or to inspect the complete aircraft closely, much like a maintenance technician but more involved in inspections.

Like an IT specialist, an aviation mechanic might complete specialisation training or obtain different licences to enable them to do unique repair, component, or production operations.
You need to contact KCR CONSULTANTS to know more about Ausbildung in Germany program.
You are the one who immediately acts when there is a failure in an aircraft which is a great way to show off your aircraft mechanic skills!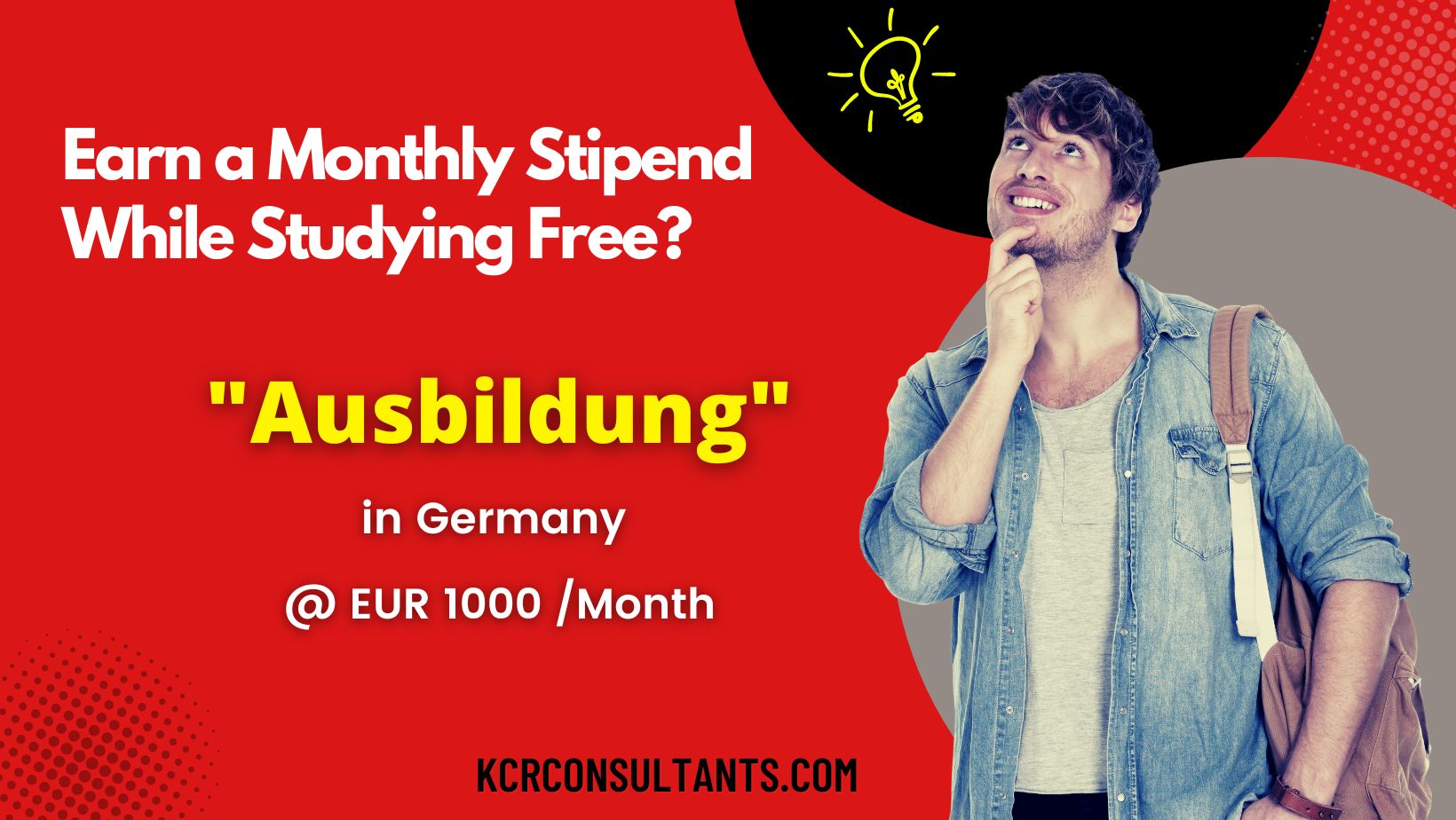 THE TRENDSETTING VOCATIONAL ROUTE TO GERMANY IS UNIQUE IN ITS NATURE AND SPIRIT.