Ausbildung Aircraft Electronics Technician in Germany
If you want to reach the clouds, choose an apprenticeship program (Ausbildung) as an aircraft electronics technician!
Did you know that Sir Robert Alexander Wattson-Watt created the first radar system in 1935 in Great Britain?
Role of an aircraft electronics technician under Ausbildung in Germany
They characterise the instruction as contemporary, unique, and diverse.
You will learn about three fundamental areas you can pursue: creating, maintaining, and outfitting aircraft and systems for aeronautical engineering.
Aircraft electronics technicians prepare for repair as soon as aeroplanes, helicopters, and the like prepare to land to guarantee that aircraft are always in the best shape.
The sophistication of current aeroplane electronics is easy to imagine.
Since each manufacturer creates its own parts, you must read the corresponding English-language instructions and paperwork before beginning maintenance work.
Airport security is a top priority around-the-clock; you work primarily in shifts in this position.
Did you know air travel is safer than marriage? In the United States, marital violence claims more lives yearly than aviation crashes.
You play a significant part in repairs as an aviation electronics specialist, but you are also in demand for new aircraft.
You learn how to construct and install every part and system that makes up an aircraft's electronics, or "avionics."
It covers the entire technology for receipt and transmission and the test tools for evaluating data.
You also create thorough measurement protocols for avionics testing.
The instructors will provide you with thorough preparation for the various and significant jobs.
The theory is taught in the vocational school (Ausbildung), while the practical instruction takes place in aeroplane hangars.
Your area of work includes handling hardware, software, and IT solutions; thus, your training provider offers thorough orientation. 
Did you know that "avionics" is a catch-all for any aircraft's electrical and electronic equipment aboard? 
Requirements for an aircraft electronics technician under Ausbildung in Germany
You should bring some resilience.

Working on a plane late at night under pressure can be challenging because you can't afford to make any mistakes. 

You ought to be adept at handling that responsibility.

You require a certain amount of skill. 

You should plan and work well with others.

You should be good at math, physics and English.

You need a middle school diploma.
Career prospects for an aircraft electronics technician under Ausbildung in Germany
Many training programmes are available, so you can specialise and advance your credentials.

With additional training, you can focus on the construction of aeroplanes.

You can browse for training programmes in ‌maintaining aircraft.

You can become an industrial foreperson and supervise, organise, and manage all work procedures in electronic systems' creation, production, and upkeep.

You can take part in creating electronic systems and gadgets as a state-certified technician.

You can also begin your academic career by enrolling in classes and earning a degree, such as a bachelor's in electrical engineering or aerospace engineering.
Take a few minutes to talk to KCR CONSULTANTS. They are waiting to help you with Ausbildung in Germany program. 
Take a ride in the skies and forget the world beneath!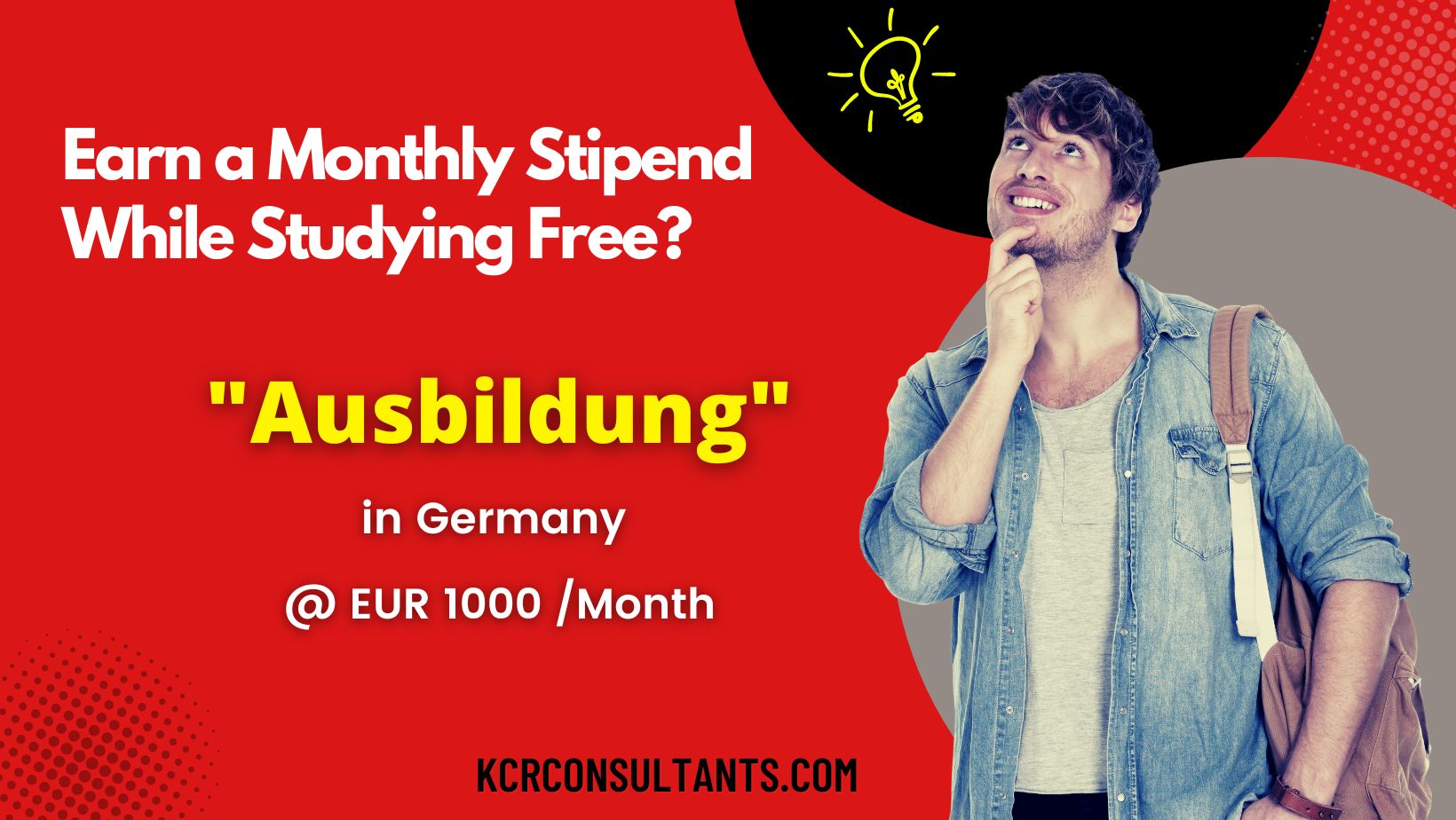 THE TRENDSETTING VOCATIONAL ROUTE TO GERMANY IS UNIQUE IN ITS NATURE AND SPIRIT.